New Jersey's Winning Powerball Ticket
Lottery officials said a single ticket matched the winning numbers for the $429 million jackpot.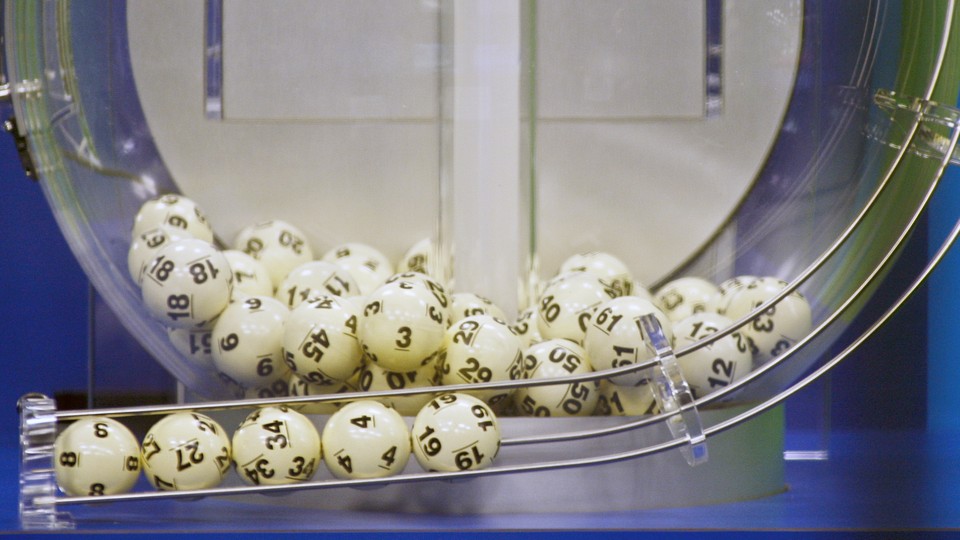 The winning $429 million Powerball ticket was sold at a 7-Eleven in Trenton, New Jersey, lottery officials said.
No one has claimed the jackpot, but after the winning numbers were read off Saturday night, lottery officials confirmed Sunday that it'd been sold at the convenience store in the state's capital city. The young man who sold the ticket was Luis Sandoval, who has worked at the convenience store for two years while he studies culinary arts at a local community college. It's sometimes customary for the winner to tip the person who sold them the ticket, and if that should happen the 20-year-old Sandoval told The Star-ledger:
"I would like to finish school and pay off school, and help my family out, too," said Sandoval, who lives with his parents, a brother, and a sister, in an apartment in Trenton. "It's always challenging, but with hard work you can always step up."

"I never play lottery," he said, though now he'll probably buy the occasional ticket, just for fun, knowing it only takes one.

"Everybody wants a chance to win some money, man."
Washington, D.C., Puerto Rico, the U.S. Virgin Islands, and 44 states all participate in Powerball. The odds of winning this jackpot were one in 292.2 million. The winning ticket numbers were 5-25-26-44-66 and the Powerball number was 9. The winner, if choosing the one-time cash payout, would take home $284 million. This is the largest payout since January, when it was a record of $1.6 billion.