Why Native American Inmates Can't Wear Their Hair Long in Alabama
The Supreme Court has declined to hear an appeal from prisoners who argue the state prison system's grooming policies violate their religious liberty.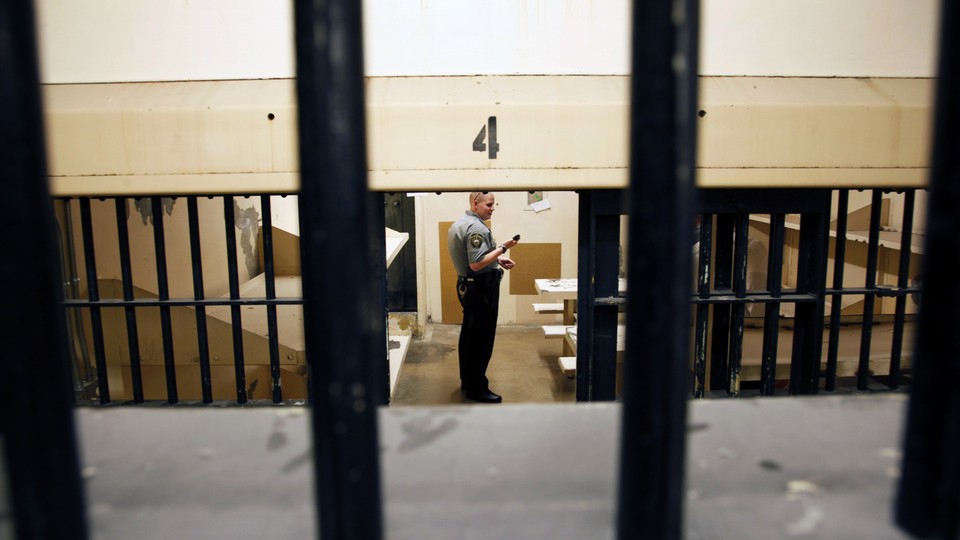 The U.S. Supreme Court will not consider a case from Native American inmates in Alabama prisons who want to wear their hair long in accordance with their religious beliefs and tradition.
The justices' refusal to hear their appeal lets stand an appeals-court decision from last summer that ruled in favor of the Alabama Department of Corrections and its grooming policies, which require male inmates to keep their hair short, defined as "off neck and ears." The Eleventh Circuit Court of Appeals in August upheld prison officials' argument that long hair posed hygiene and security risks, and could be used to conceal weapons or contraband or could help escaped inmates change their appearance. That decision is now the final word in the case.
The inmates' lawyer said Monday that "their sacred and ancestral core religious traditions are at stake," according to the Associated Press.
The lawsuit, Knight v. Thompson, was first filed in 1993. The Eleventh Circuit, which has ruled on the case four times, explained in a 2013 ruling that while many other jurisdictions allowed long hair, it could not force Alabama to observe the same policies:
In the end, Plaintiffs ask us to hold that because many other prison systems have chosen to accept the costs and risks associated with long hair, the [Alabama Department of Corrections] must accept them as well. This we cannot do. Although many well-run institutions have indeed decided that the benefits of giving inmates more freedom in personal grooming outweigh the disadvantages, the [Religious Land Use and Institutionalized Persons] does not prevent the ADOC from making its own reasoned assessment. Allowing male inmates to wear long hair carries with it established costs and risks, and the RLUIPA does not require the ADOC to embrace them merely because other institutions have.

The ADOC may, of course, decide in the future that these costs and risks might be worth absorbing, especially in view of the high value that long hair holds for many religious inmates. And the ADOC might also find persuasive James Madison's admonition that "[i]t is the duty of every man to render to the Creator such homage and such only as he believes to be acceptable to him," and "[t]his duty is precedent, both in order of time and in degree of obligation, to the claims of Civil Society."
Most state prison systems allow for religious exemptions on prison grooming policies, including for long hair. The 10 prison systems that ban long hair are Alabama, Florida, Georgia, Idaho, Indiana, Louisiana, Mississippi, South Carolina, Texas, and Virginia, according to the Native American Rights Fund, a nonprofit organization that provides legal assistance to Native American tribes and people.
The Supreme Court in February ordered the Eleventh Circuit to reconsider its 2015 decision after the Court's ruling in a case involving inmates and grooming policies a month earlier. In that case, Holt v. Hobbs, the Supreme Court sided with a Muslim inmate in Arkansas who wanted to grow a ½-inch beard in accordance with his religious beliefs, and ruled that the state prison system had violated religious rights by prohibiting inmates from growing beards.