The Debate Over Guns on Campus in Georgia
The state's governor has vetoed legislation that would have allowed weapons at public colleges.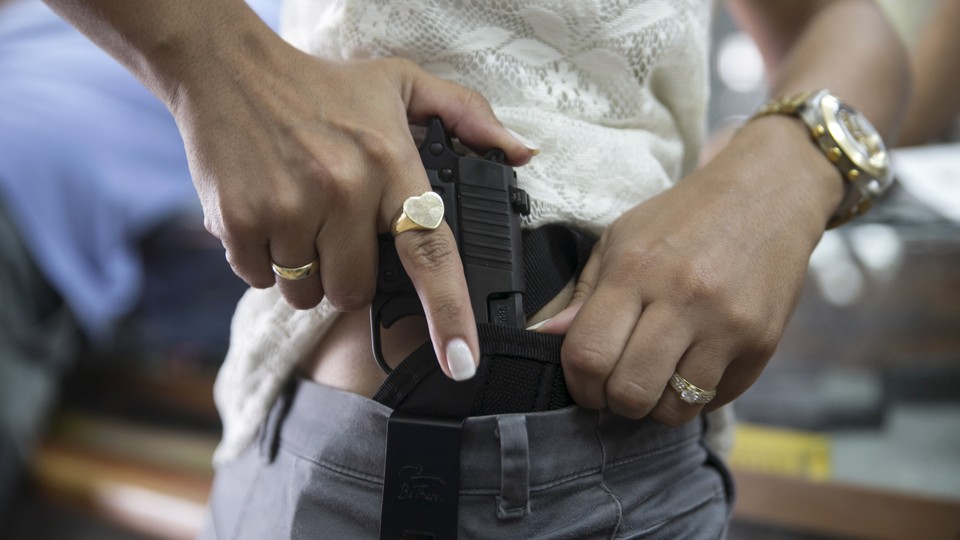 The Republican governor of Georgia has vetoed a bill that would have allowed anyone over the age of 21 to carry concealed handguns on public college campuses.
Nathan Deal said in a statement Tuesday that he had several concerns with allowing guns on campuses, including the presence of daycare centers and the gun-free history of public colleges in Georgia. He said:
From the early days of our nation and state, colleges have been treated as sanctuaries of learning where firearms have not been allowed. To depart from such time honored protections should require overwhelming justification. I do not find that such justification exists.
The Georgia Senate passed the bill in March. It would have allowed anyone over 21 to carry a gun on campuses, as long as they had a weapons license. However, guns would not be permitted inside dormitories, fraternities and sorority houses, and at athletic events. If enacted, the legislation would have made Georgia the ninth U.S. state to allow guns on campuses.
Proponents of the law said it could possibly prevent mass shootings. The University System of Georgia, however, had been vocal opponents of the law, concerned it would make campuses less safe.