The Lawsuit to Keep Virginia's Felons From Voting
The state's Republican lawmakers said Monday they planned to stop the order to allow more than 200,000 convicted felons the right to vote.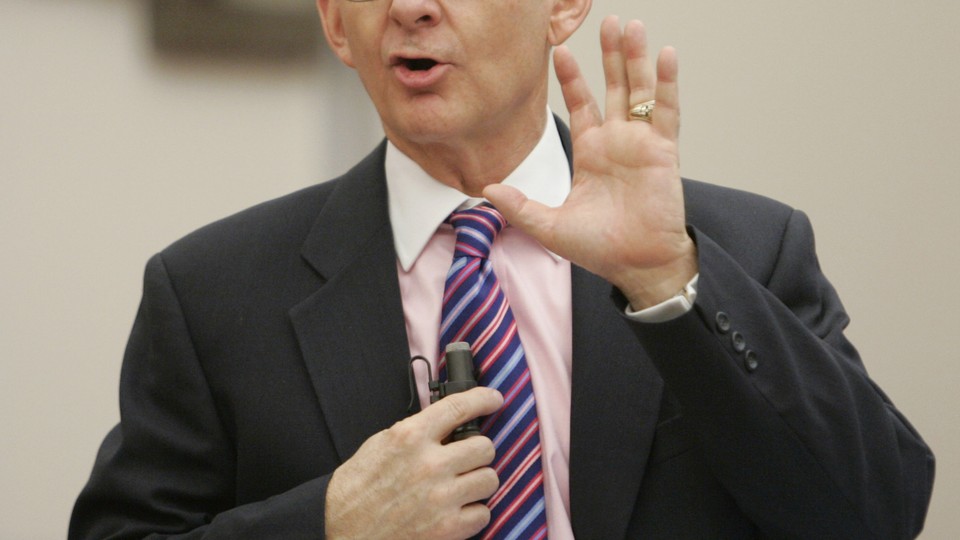 Updated on May 2 at 4:15 p.m. EST
Republican lawmakers in Virginia said Monday they plan to file a lawsuit to stop Democratic Governor Terry McAuliffe's decision to let felons vote in the upcoming election.
McAuliffe had campaigned to restore voting rights to more than 200,000 felons in Virginia when he was elected, and last week he signed an order that'd do so.
The Associated Press reported:
GOP lawmakers argue the governor has overstepped his constitutional authority with a clear political ploy designed to help his friend and Democratic presidential candidate Hillary Clinton get votes in the important swing state of Virginia this fall.

"Gov. McAuliffe's flagrant disregard for the Constitution of Virginia and the rule of must not go unchecked," Senate Republican Leader Thomas Norment said in a statement. He said McAuliffe's predecessors and previous attorneys general examined this issue and concluded Virginia's governor does not have the power to issue blanket restorations.
Laws that prohibit felons from voting for life––as Virginia's does––have been called discriminatory vestiges of racist Jim Crow laws. Virginia's law, passed in 1906, was meant to weaken black voting strength. More than half of felons in the state are black, and are largely believed to vote Democratic. Virginia is an important swing state in November's U.S. presidential elections, but felons there could have a limited impact. Former felons tend to be young and less educated, two categories most unlikely to vote. In fact, in states where they're allowed a vote, 22 percent of men with felonies showed up to the polls in 2008.
Unlike Virginia, in most states (38 and Washington, D.C.) the right to vote is automatically restored after felons complete their sentence. And the trend––even among conservative states––has been toward expanding and restoring voting rights. In an email, McAuliffe's office wrote that Republicans have no grounds for a suit, and the state's constitution gives him the right to grant clemency, and to grant "reprieves and pardons after conviction." His office wrote:
The Governor is disappointed that Republicans would go to such lengths to continue locking people who have served their time out of their democracy … These Virginians are qualified to vote and they deserve a voice, not more partisan schemes to disenfranchise them.
McAuliffe's Republican predecessor, Bob McDonnell, signed an order in 2013 to restore the vote to 10,000 nonviolent ex-felons. But McAuliffe's order goes further: It would not only allow felons who have served their time and finished probation by April 22 the right to vote, it also allows them to run for election, become notaries public, or serve on juries.