The Death-Penalty Charges Against the Charleston Church Shooter
Federal prosecutors are seeking the death penalty against Dylann Roof, who killed nine people at a historically black church last year.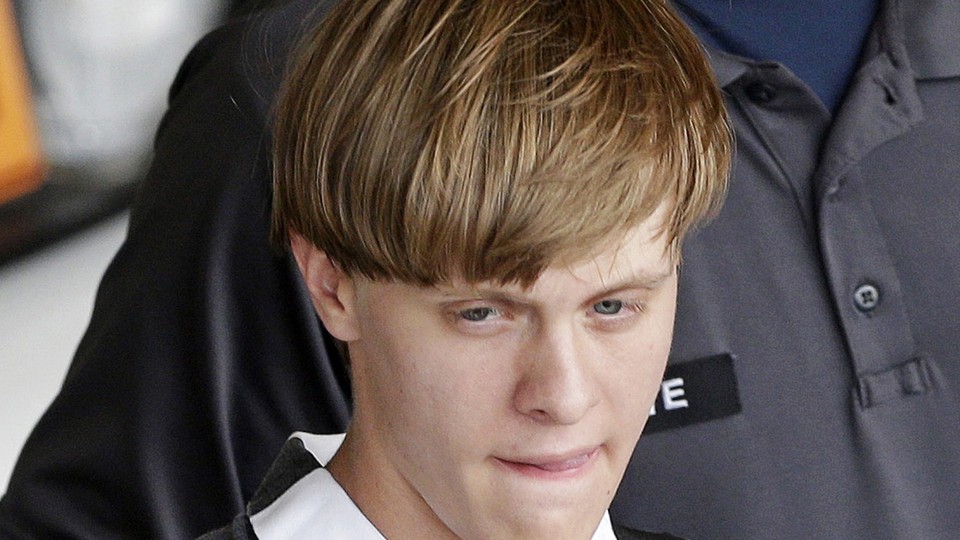 Federal prosecutors will seek the death penalty for the man who killed nine people last year in a historically black church in Charleston, South Carolina.
Dylann Roof, a 22-year-old who wrote about white supremacy on social media, opened fire on a bible study at Emanuel African Methodist Episcopal Church last June. All the victims were black, including the church's pastor, Clementa Pinckney.
The Post and Courier reported Tuesday:
With the decision by Attorney General Loretta Lynch, Roof will face the ultimate penalty in two different courtrooms if he's convicted. In state court, he is set to be tried in January, but his federal trial has not been scheduled.

Surviving victims of the June 17 attack, considered one of the most heinous hate crimes in recent memory, and family members of those who died had differing stances on whether Roof should face execution.

They learned of Lynch's much-awaited decision during a conference call with federal authorities Tuesday afternoon, less than a month before the one-year anniversary of the shooting. The federal trial has been delayed four times as Lynch considered the case.
The attorney who represents the family members of the victims told The Post and Courier they will support the decision by federal prosecutors. Roof was charged last July with 33 counts of federal crimes, some of which included hate crimes.