Soon, Bill Cosby Will Have His Day in Court
A judge ruled Tuesday that the entertainer's trial on charges of sexual assault can go forward.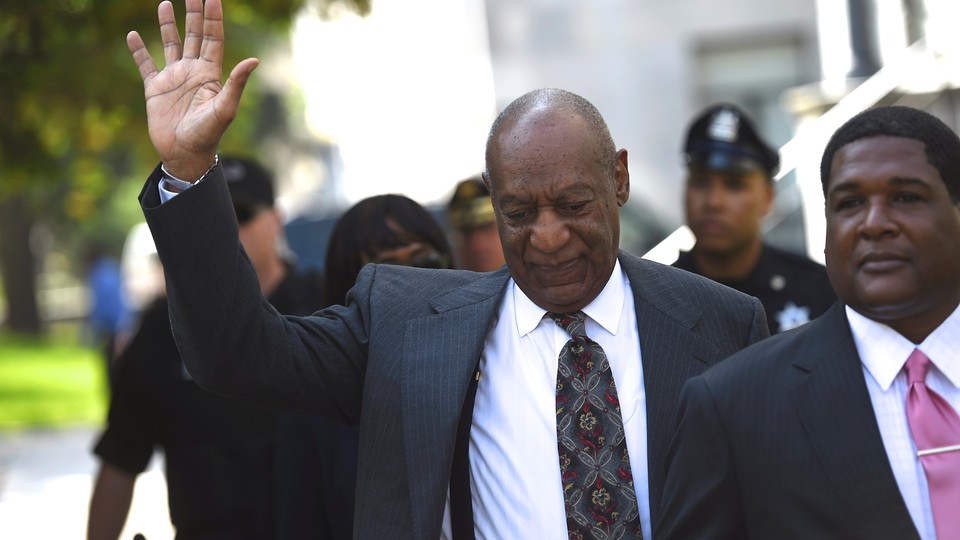 A judge ruled Tuesday that Bill Cosby's trial on charges of sexual assault can go forward despite his lawyers' attempts to have the charges against the entertainer dismissed.
The 78-year-old actor could face up to 10 years in prison if convicted in the case brought in Montgomery County, Pennsylvania, by Andrea Constand, one of his many accusers. She says Cosby sexually assaulted her while she was unconscious.
The allegations stem from a 2005 police report by Constand, who at the time worked for Temple University and who Cosby mentored. The Associated Press reported that Constand told police Cosby violated her as she:
… drifted in and out of consciousness soon after he gave her three blue pills in 2004.

She said she had told Cosby she "trusted" him when he gave her the pills and told her it was herbal medication.
Cosby was charged in December with drugging and sexually assaulting the woman. Cosby's lawyers have questioned why she continued to see Cosby even after the alleged assault, and why it took a year for her to file a report.
Cosby has been accused of sexual assault by dozens of women, but as of now, Constand's is the only case in which he faces criminal charges. She was not in the court Tuesday. Instead, an officer read her 2005 statement to the judge. The report came from a civil suit brought by Constand in 2006, and Cosby's lawyers have argued that he spoke with police at the time with the understanding that his testimony would not be used against him in a criminal case. The judge dismissed that argument in February.
That was the decision that led to Tuesday's ruling. The judge set an arraignment date for July 20, but Cosby waived his right to appear, which sets the case on a path for trial.