What's Wrong With the Police Department in Calexico, California?
The U.S. Department of Justice released a review Wednesday that said the border town needs to overhaul its force in every way.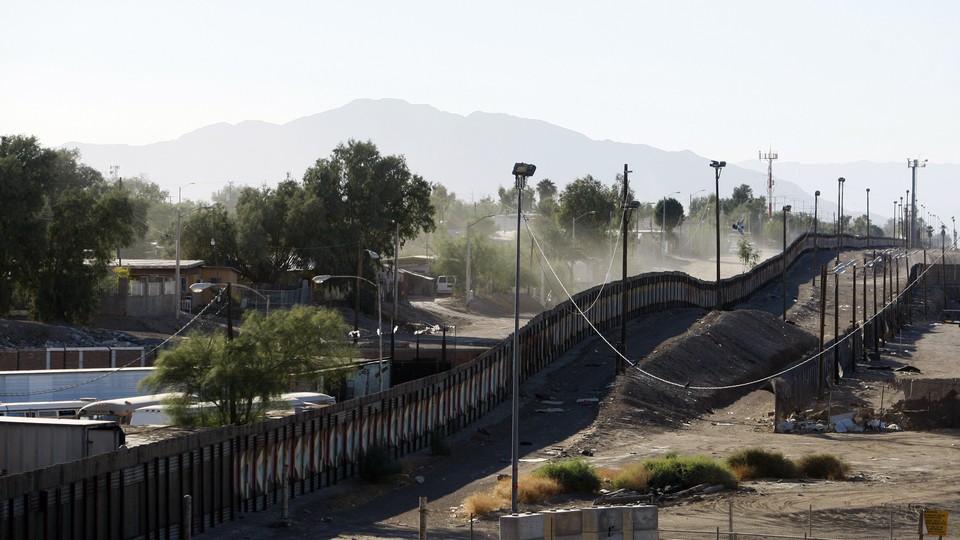 The U.S. Department of Justice released a review Wednesday that found Calexico, California, a small California border town often used by criminals as a drug corridor has a police department that is broken in almost every way.
The Justice Department's investigation into the Calexico Police Department started a year ago, after a complaint alleging police officers kidnapped and beat a citizen. Last week Michael Bostic, the former police chief, filed a federal whistleblower lawsuit describing a department that often lost seized guns and money, and, alleging city workers were involved in drug trafficking.
Of the review, the Associated Press wrote:
The Justice Department unit launched its review at Bostic's request, as it has in Baltimore; Philadelphia; St. Louis County, Missouri; and several other jurisdictions that have asked for advice. It comes at a time of growing scrutiny of police practices nationwide.

The federal review found a general lack of supervision and accountability, absence of community policing, poorly functioning internal affairs department, no analysis of crime data or sharing of information internally or externally, and lack of commonly used tools to detect problem officers.
Calexico is a city of 40,000 people, 120 miles east of San Diego. It's location on the border, and out of the way of a major city, has made it a well-trafficked route for criminals smuggling drugs into the U.S.
The Justice Department investigation was a voluntary, non-binding review meant to suggest changes a department should make to improve itself. The report did not detail specific allegations of corruption with officers, but it essentially recommended major changes in every way the Calexico Police Department operates.
In response, the town's mayor, Joong S. Kim, emailed the AP, saying he thought the review was "more of an opinion report without many facts."
Bostic hadn't been on the job a full month, when in October 2014 the FBI raided the police department. The FBI hasn't said what it found or seized, but Bostic's whistleblower lawsuit made it clear he thought there was rampant corruption in the force, and with city officials. Last November, with a change of city council, Bostic was fired. Another complainant in the whistleblower lawsuit is a former lieutenant in the department, who'd reported to FBI in 2013 that he believed officers were trafficking drugs.