Job Cuts at Australian Agency That Studies Climate Change
In all, 275 positions at CSIRO are being eliminated, including that of a prominent scientist who studied sea-level rise.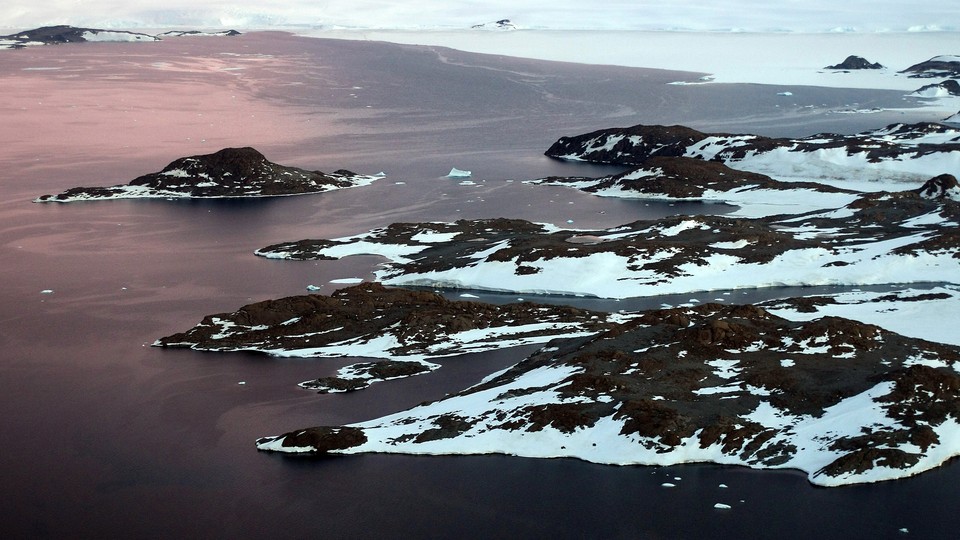 Australia has laid off a prominent scientist as part of cuts to its national science agency that are mainly aimed researchers studying global sea rise and climate change.
In all, 275 positions will be cut from the Commonwealth Scientific and Industrial Research Organization (CSIRO)—75 of them from the Oceans and Atmosphere Division where John Church, the world-renowned scientist, works. About 3,000 scientists from around the world, including NASA and those in the European Space Agency, had signed a petition calling the cuts to Australia's climate-change program a threat to the world's knowledge of sea-level rise.
CSIRO has studied greenhouse-gas levels for at least 40 years, but the agency's shift in focus has much to do with new management, The New York Times reported:
The layoffs are part of a change in direction in the agency under its new chief executive, Dr. Larry Marshall. He has said that climate change has already been proven so the agency should focus instead on "how do we find solutions for the climate we will be living with."

The cuts threaten climate research at Cape Grim, Australia, where greenhouse gases have been measured since 1976, setting a baseline for tracking changes in the atmosphere, and a program called Argo, which tracks temperature and other conditions in the world's oceans. Csiro has also said that it will reduce research on ice cores from Antarctica that can measure the change over time in greenhouse gases.

Climate scientists say the reductions could impair their ability to predict severe regional weather and help people prepare for extreme floods, drought, wildfires and cyclones. As climate change has made these events worse and more frequent, Australia has been among the countries hit hardest by them.
CSIRO announced the cuts in February, saying it would cut around 350 researchers––now reduced to 275––and Church had been a critic of the decision. Some of his latest work has found sea-level increases are accelerating as the warming planet melts glaciers. In a recent study, he found that in the past 100 years, the rate of sea-level rise has almost doubled.
Those replacing the 70 scientists being laid off in the Oceans and Atmosphere division will focus on climate-change mitigation and adaption. Church received the news while aboard a research vessel midway between New Zealand and Antarctica.
"The value of the ongoing program [is] more critical than my personal situation," he told ABC, the Australian broadcaster. ""Nevertheless, it is somewhat demotivating."