America by Air: Suburban Sunset
Editor's Note:
This article previously appeared in a different format as part of The Atlantic's Notes section, retired in 2021.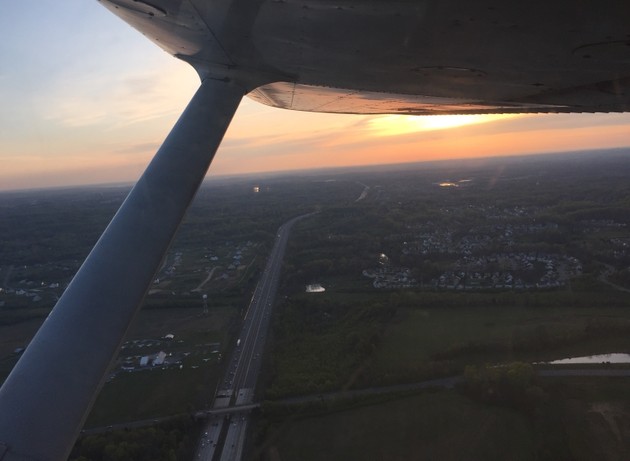 Here's a soothing sunset view from reader Ory flying in a single-engine C172 over the Maryland suburbs. He also points to a short video—a first for America by Air—of his "last practice flight before my I got my license, landing in a C152 at Freeway Airport in MD":
Do you have a great aerial photo to share, whether it be from a small plane, commercial airline, helicopter, glider, blimp, etc? (We haven't gotten one from a hot-air balloon yet.) Please send to hello@theatlantic.com.