America by Air: Shadows From the Sea
Editor's Note:
This article previously appeared in a different format as part of The Atlantic's Notes section, retired in 2021.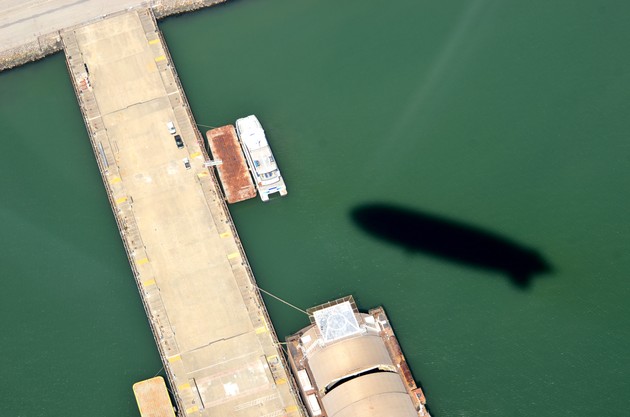 A reader sends the second photo from a blimp we've received so far (and the latest in our sub-series of shadow views):
So, this company decided to offer tours of San Francisco with zeppelins. They invited me and a bunch of journalists for the inauguration trip. But here's the thing: Are you familiar with all the stuff they say about San Francisco and the wind? Those stories are true … the inaugural trip had been postponed for three months, on a daily basis—you know, wind—and the €600 tickets for the general public were refunded in full and the company went out of business in six months. Pictures were cool, tho.
I love this one of a scuttled ship, especially when juxtaposed with the shadow of the airship above: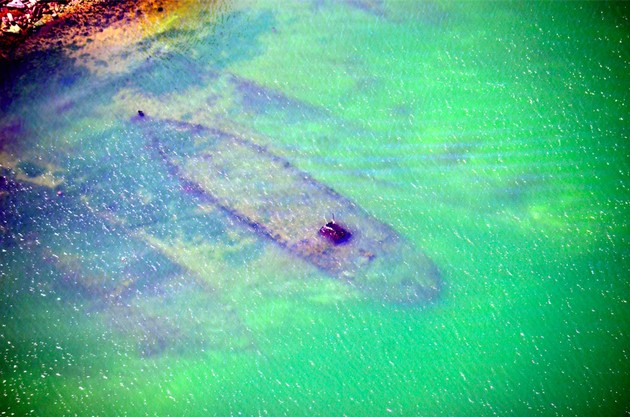 When I asked Cristiano about the vessels, he replied:
The bay is shallow, so there's a lot of sunken ships, but they're just too expensive to recover, especially around Alameda Island. I don't think there's any historical value, just life happens in the bay ...
If you have an aerial photo of your own and an anecdote to share, we'd love to post: hello@theatlantic.com. Submission guidelines here.