America by Air: Lakes of Michigan
Editor's Note:
This article previously appeared in a different format as part of The Atlantic's Notes section, retired in 2021.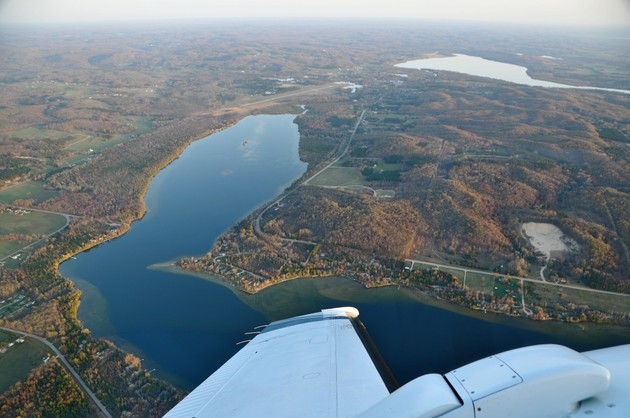 This reader follows up Friday's pastoral view from southwest Michigan with a lake-filled view from the northwest corner of the state:
Early evening over Antrim County, Michigan, back in April 2008, following departure from the Antrim Co. Airport (KACB) on Runway 2. Intermediate Lake is in the foreground and Lake Bellaire is in the upper right of the photo. The small town of Bellaire (pop. approx. 1080) is visible between the airport and Lake Bellaire.

After spending 40 years as a pilot based in Michigan, I have quite a few more photos. I'll be happy to send more if you're interested.
Yes please. And if you have one yourself, even if you've had a photo posted already, please send to hello@theatlantic.com.