UnitedHealth's Obamacare Retreat
The country's largest health insurer is giving up on the Affordable Care Act in some states.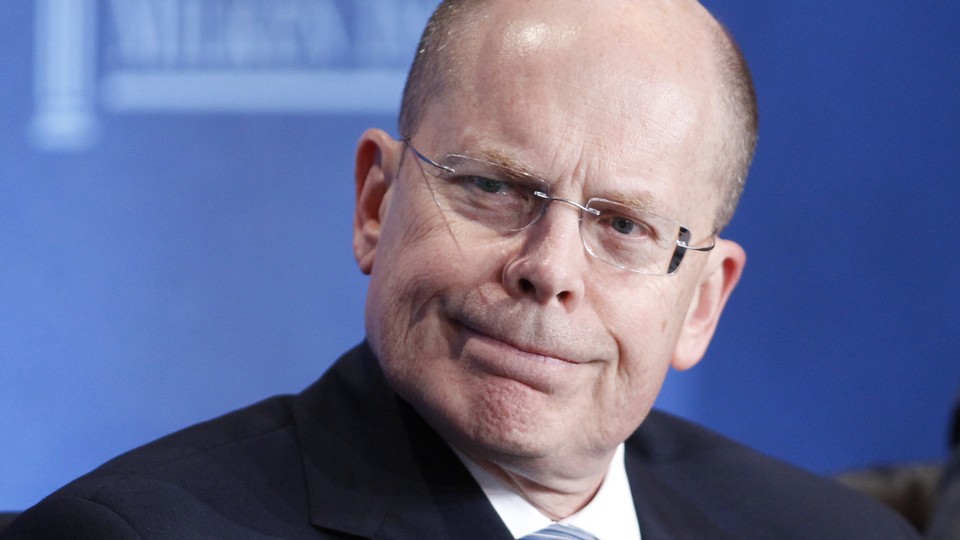 UnitedHealth Group, the largest health-care provider in the U.S., said that next year it will pull out of Affordable Care Act marketplaces in most of the 34 states where it now operates.
"The smaller overall market size and shorter term, higher risk profile within this market segment continue to suggest we cannot broadly serve it on an effective and sustainable basis," Unitedhealth's CEO, Stephen J. Hemsley said.
The announcement came Tuesday, in a call with investors. But UnitedHealth had warned of such a move last November. At the time, it said it planned to re-evaluate involvement in the exchanges because participation had "tempered industrywide, co-operatives have failed," and because analysts had projected an even harder time making money in the markets because of what UnitedHealth called "higher risks and more difficulties."
UnitedHealth said it expects to lose $650 million in the exchanges this year. In the past week, it said it'd leave marketplaces in Arkansa, Michigan, and much of Georgia. The impact will be hardest felt in the South and the Midwest, where there are already few options in the exchanges for consumers to choose from, and it could leave as many as 1.1 million people with just one health plan option, according to a report by the Kaiser Family Foundation.
The Kaiser report said that if UnitedHealth were to withdraw from all state marketplaces, the effect would vary in each state, and even by county. It would mean that 532 counties would drop from three insurers, down to two. And 536 counties would have one insurer. Most of these counties are rural, and cover a much smaller share of the total who are insured under the ACA. The Kaiser report also said that if UnitedHealth dropped out, customers in these counties probably wouldn't see cost increases in the most popular plans.
The ACA brought the country's uninsured down to 11 percent, a record low. President Obama said more than 20 million previously uninsured people had signed up for his signature legislative achievement. At the close of 2016 enrollment in February, around 13 million people purchased their insurance through the exchanges. But insurers have complained that they can't make money in the marketplace programs. A Blue Cross Blue Shield report released in March found that average monthly medical spending for someone insured in the marketplace was higher than someone insured through their employer––about $560 each month compared with $460.
UnitedHealth was a latecomer to the marketplace, and in 2014 started selling in four states. It now insures 795,000 people through the exchange, which it expects to drop 650,000 by the end of the year.