Two Years Hard Time for the 'Affluenza' Teen
Ethan Couch, who killed four people while driving drunk in 2013, fled to Mexico in December, violating his probation.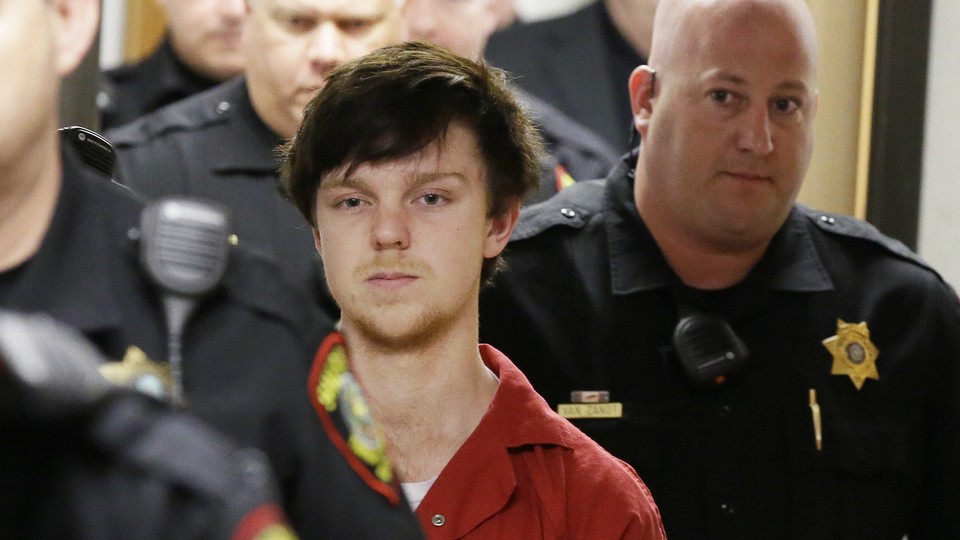 Ethan Couch, the Texas teenager who successfully employed the "affluenza defense" in a fatal 2013 crash, will serve nearly two years in prison after all.
Couch, then 16, was drunk when he killed four people while driving. He pleaded guilty to four counts of vehicular manslaughter, but was sentenced to just 10 years probation, in part because experts testified that he suffered psychological problems tied to his family's wealth. The light sentence spurred outrage. Then, in December, he failed to show up for a probation hearing. It emerged that he and his mother, Tonya. had fled to Mexico. Both were eventually arrested by Mexican police and sent back to the U.S.
The judge in the case has reportedly decided to sentence Couch to four consecutive 180-day terms in prison for violating his probation, though that decision is not final:
Judge says he will give both sides to make arguments for/against this decision in 2 weeks.

— Caroline Connolly (@ConnollyNews) April 13, 2016
As Caroline Connolly reports, the defense raised numerous objections to Couch's continued detention and the sentence in a hearing today. They apparently did not, however, test to see if the affluenza defense applies to probation violations as well.