The Arrest of the San Bernardino Shooter's Brother
Syed Raheel Farook, his wife, and a third woman were charged Thursday in an investigation of marriage-fraud conspiracy.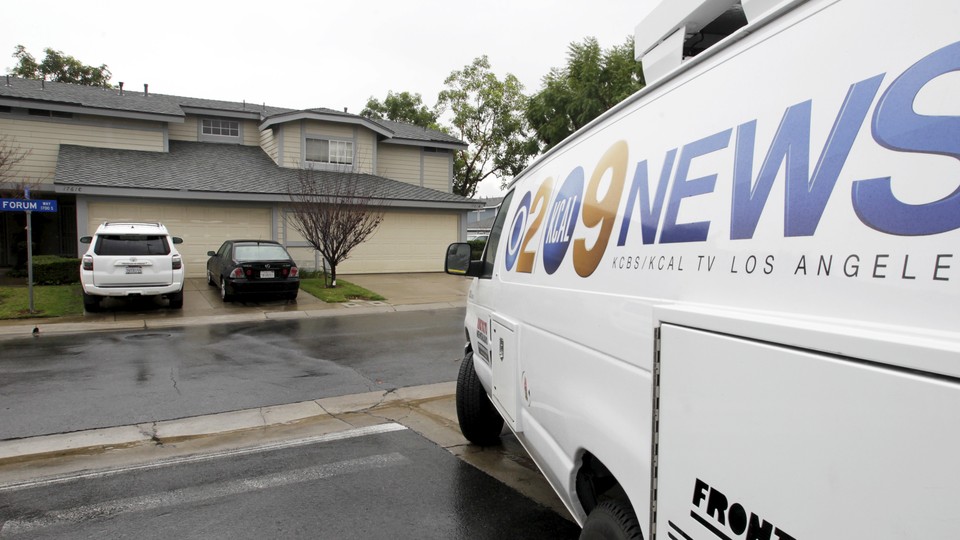 Federal agents have arrested three relatives of one of the San Bernardino shooters in California.
The AP reported Thursday that the brother and sister-in-law of Syed Rizwan Farook, as well as woman who is married to a friend of Farook's, have been charged in an investigation of marriage-fraud conspiracy. The two women are Russian immigrants, the AP says. The older brother is Syed Raheel Farook, a U.S. Navy veteran. The FBI searched his home in February and confiscated a computer and other items.
The Los Angeles Times explains the family ties:
Raheel Farook's marriage to a Russian national also came under suspicion in the weeks after the December attack. The elder Farook and Enrique Marquez — a friend of Syed Rizwan Farook who has been charged with buying weapons used in the assault — were married to a pair of sisters from Western Russia: Tatiana and Mariya Chernykh.

Tatiana was married to Raheel Farook, while Mariya was wed to Marquez in 2014.
The younger Farook and his wife, Tashfeen Malik, shot and killed 14 people and wounded 21 others in a conference room last December in San Bernardino, California. The couple was killed in a shootout with police that day. U.S. officials determined soon after that the shooters were inspired by the Islamic State, which later praised Farook and Malik as "followers" but did not claim responsibility for organizing the assault.
Late last year, federal prosecutors charged Marquez with immigration fraud over an alleged "sham" marriage; agents alleged Mariya Chernykh paid Marquez $200 a month for their union. Marquez was also charged with the illegal purchase of two rifles used in Farook's shooting and explosive material that was used to build a pipe bomb found at the center where it occurred, and with conspiracy for planning terrorist attacks with Farook in 2011 and 2012 that were never carried out.