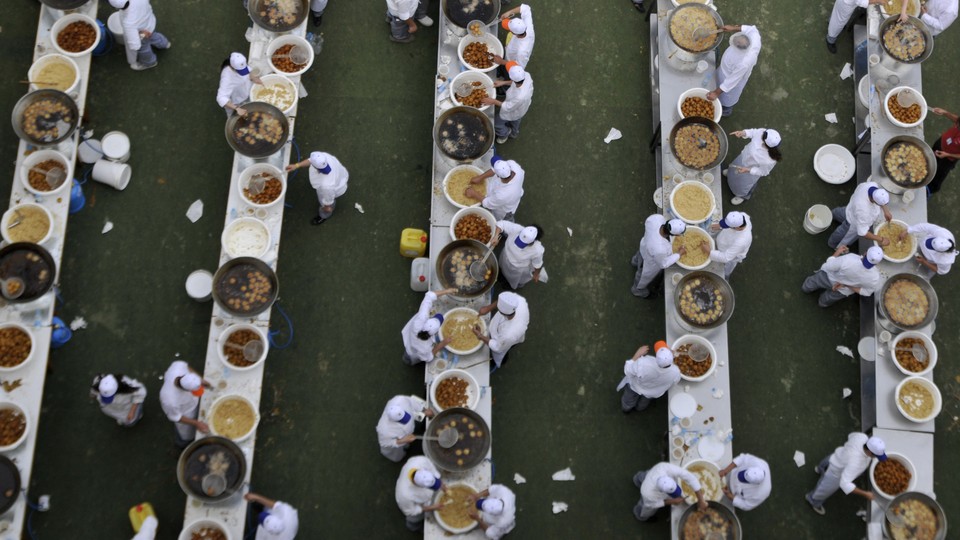 Editor's Note:
This article previously appeared in a different format as part of The Atlantic's Notes section, retired in 2021.
"There are no shortcuts in life, and definitely no shortcuts in cooking,"—Kaiser Lashkari, who owns a restaurant in Houston.
"It's just too stupid for us to spend the equivalent of $50 billion filing our individual income taxes,"—Joseph Bankman, a tax-law professor.
"I think we sometimes have a tendency to overthink the dinosaur extinction, myself included,"—Stephen Brusatte, a paleontologist.
(Previous quotes from our sources here)