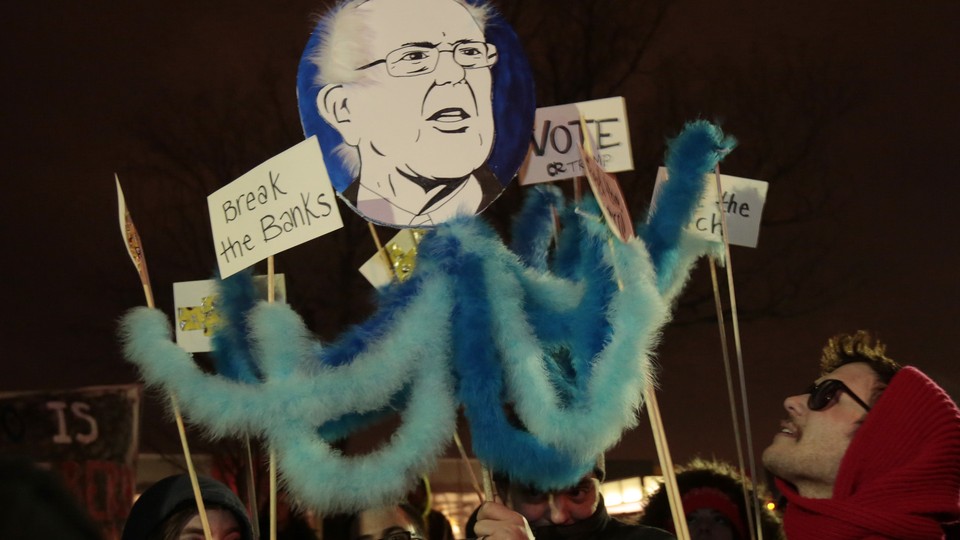 Editor's Note:
This article previously appeared in a different format as part of The Atlantic's Notes section, retired in 2021.
"My hope is that this is the beginning, and not just a flash-in-the pan presidential campaign around one very adorable 74-year-old socialist," —Erik Forman, who supports Bernie Sanders.
"There is no delete button in the nervous system," —Steven Hayes, a psychologist, on why it's hard to stop worrying.
"It doesn't feel lonely, it just feels right," —Jeff Merkley, the only U.S. senator so far to endorse Democratic presidential candidate Bernie Sanders.
(Previous quotes from our sources here.)