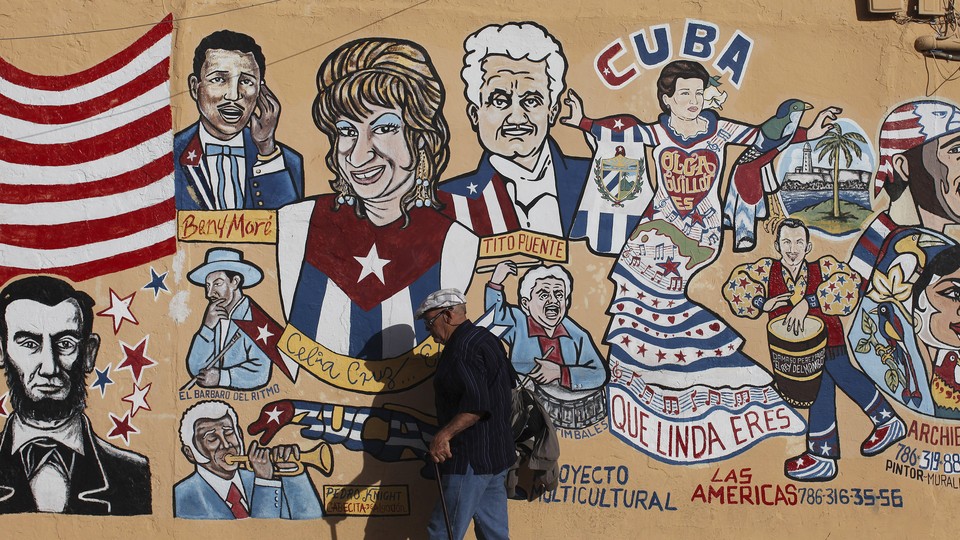 Editor's Note:
This article previously appeared in a different format as part of The Atlantic's Notes section, retired in 2021.
"Within the Cuban population, if you have the option you don't live in Little Havana. The Hispanic culture is about pride. Moving up and on is the goal," —Frank Rodriguez Melo, a real-estate broker in Miami.
"For the most part, whatever white men do is viewed to be normal, legitimate, and expected. So if I as a white man advance diversity, people look at me weird, but they pretty much let me keep on doing it," —David Hekman, who studies diversity and bias in the workplace.
"It's like when a friend gives you a great recipe at a dinner party, and when you try to follow it, you say: Wait, there's a lot that's vague here," —David Broockman, a business professor, on uncovering a fraudulent study.
(Previous quotes from our sources here)