The Growing Cost of North Carolina's HB2
The NBA's commissioner says the league will move the 2017 All-Star Game out of the state if the transgender law remains in effect.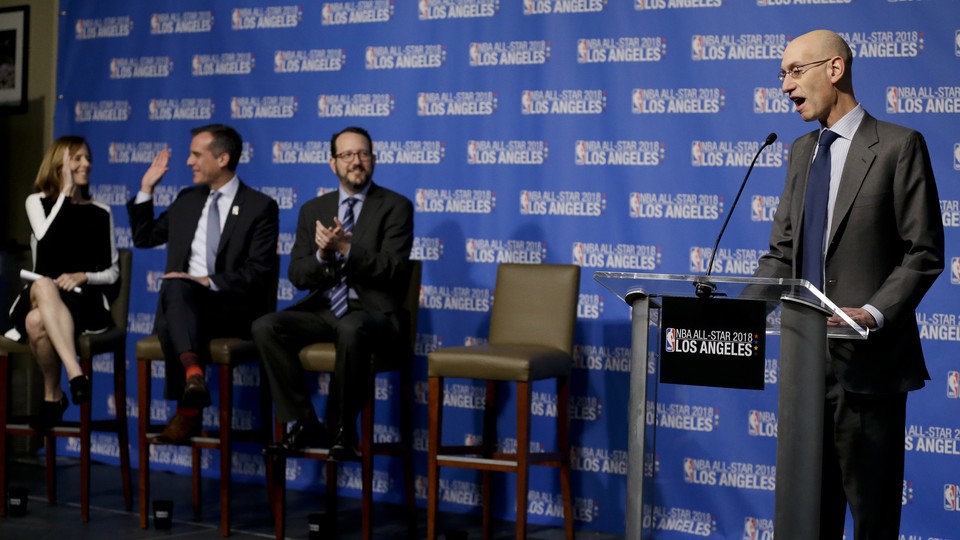 Adam Silver, the league's commissioner, made his comments with reporters on Thursday.
Adam Silver says the NBA has been clear that if the status quo in North Carolina remains in place the All-Star Game would have to be moved.

— Tim Bontemps (@TimBontemps) April 21, 2016
Among other things, HB2, as the measure is officially known, bars government from establishing or mandating transgender bathroom accommodation. The blowback against the decision prompted North Carolina's governor to announce some tweaks, but that hasn't prevented companies from announcing boycotts of the state, musical acts canceling concerts, and, now, the NBA's decision to move the All-Star Game if the law remains in effect.