The First Female Combatant Commander in the United States
General Lori Robinson is a step closer to becoming the first female to serve as a combatant commander.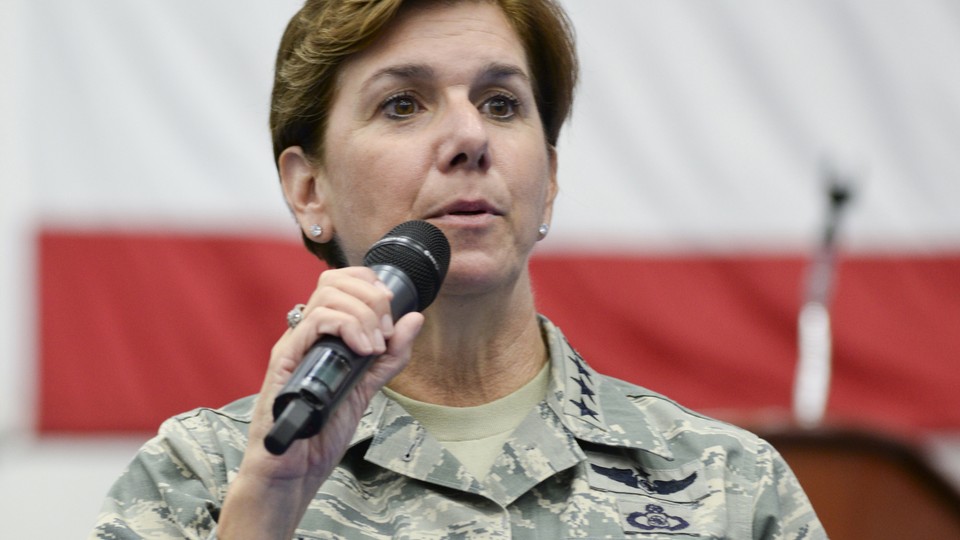 General Lori Robinson moved a step closer Tuesday to becoming the head of U.S. Northern Command. The Senate Armed Services Committee approved her nomination, which will be voted upon in the U.S. Senate, and, if confirmed, Robinson would be the first woman to ever serve as a combatant commander.
Time listed Robinson last week as one of 2016's most influential people. She was nominated to the magazine by Congresswoman Tammy Duckworth, the Illinois Democrat, who wrote why Robinson's appointment to the NorthCom post would be so significant.
In the military, a combatant command is the ultimate job. It's the pointy tip of the spear, overseeing the people carrying the rifles and flying the aircraft. Northern Command, created the year after the 9/11 attacks, is also prestigious because it protects our homeland. That is such a tremendous commentary on where we are as a nation.

For years, women were barred from combat roles, closing off their route to the senior leadership. General Robinson's appointment makes clear to every female lieutenant that the top jobs are now open to them.
President Obama nominated Robinson for the position in March. U.S. Northern Command oversees defense and support of all North America, and includes the Gulf of Mexico, Puerto Rico, the Bahamas, and the U.S. Virgin Islands, and includes land, air, and sea units. Robinson was previously commander of the Pacific Air Forces, and her confirmation makes her one of the most senior U.S. military leaders in North America. A spokesman for the Senate Armed Services Committee said Robinson could be approved by the full Senate end of the week.