Freedom for Kevin Dawes
The American photographer, who disappeared in Syria in 2012, has been released.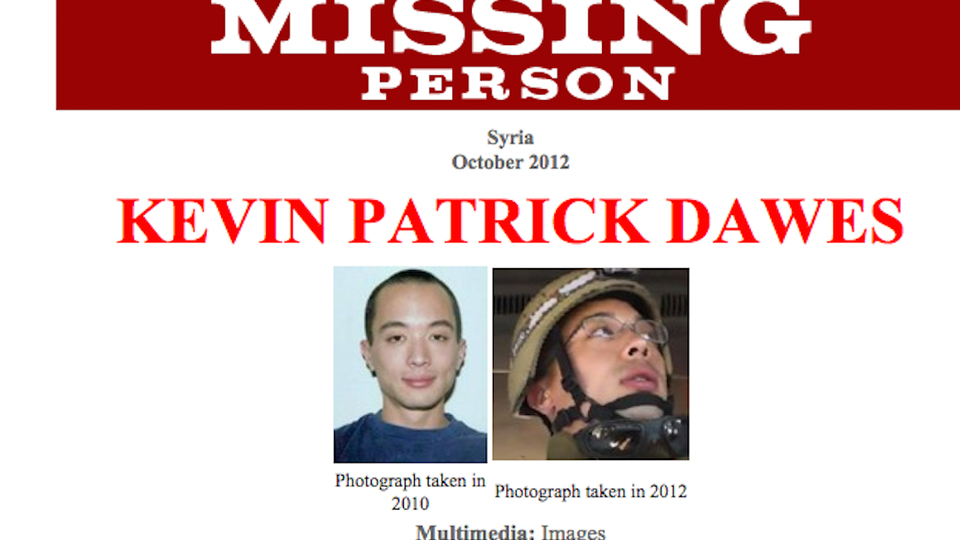 The FBI had said the freelance photographer traveled to Syria in September 2012, via Turkey. He was last heard from the following month. Dawes's release was first reported by The Washington Post, and later by the AP and others.
John Kirby, a U.S. State Department spokesman, said an American citizen was "released by Syrian authorities," but did not name the American.
The Post noted:
Dawes's case drew little attention in the media but his release is believed to be a positive sign in securing the freedom of journalist Austin Tice, another American hostage and former U.S. Marine who disappeared in Syria in 2012.
U.S. officials reportedly suspected the Syrian government or a group allied with it had detained Dawes—though Damascus had never acknowledged that.