Closing the Chapter on the Danziger Bridge Shootings
Four former New Orleans police officers plead guilty a decade after killing unarmed civilians in the aftermath of Hurricane Katrina.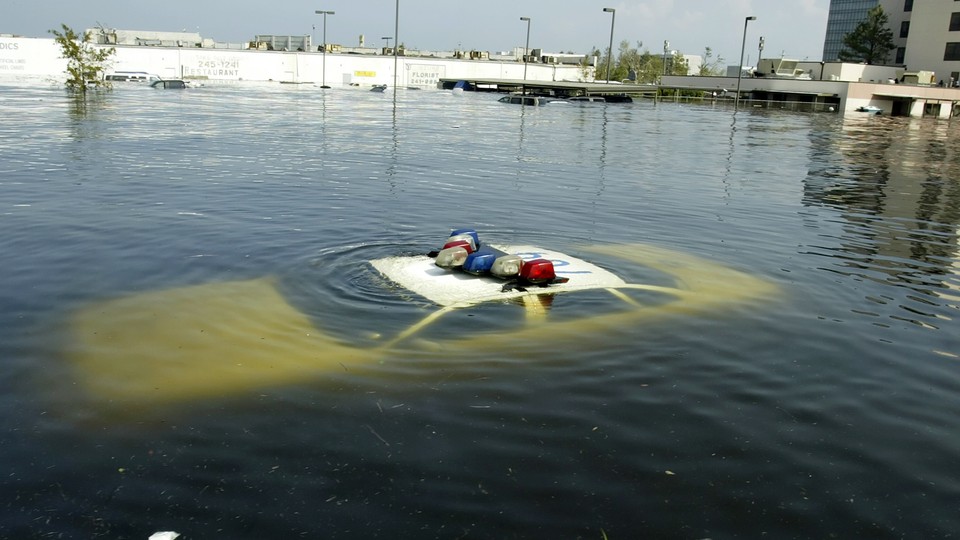 Five former New Orleans police officers accused of killing unarmed civilians and covering it up pleaded guilty on Wednesday, more than a decade after the incident on Danziger Bridge.
Under the plea deals, the four former officers involved in the shooting agreed to prison terms ranging from 7 to 12 years. Another officer accused of the cover-up agreed to a three-year sentence.
Those sentences are significantly less than the 38 to 65 years in prison the four former officers previously faced. A judge found that there was "prosecutorial misconduct," and lessened the terms. By pleading guilty, the officers avoided a retrial. They were originally found guilty in 2011, and have remained in jail without bond since.
The Times-Picayune accounts for what happened that day:
The shooting occurred on Sept. 4, 2005, six days after Hurricane Katrina made landfall, as the police riding inside a rental truck said they were responding to a report of an officer on the nearby I-10 high rise taking fire from the direction of the Danziger Bridge's intersection with Downman Road. The report wasn't verified, but the resulting police action would claim the lives of mentally disabled Ronald Madison, 40, and James Brissette, 17.

Brissette was attempting to cross the eastern side of the bridge with members of his uncle's family, who were pushing a grocery cart away from the flooded city center in search of supplies. Leonard Bartholomew III, his wife Susan, daughter Lesha and Brissette's friend Jose Holmes all sustained serious injuries when the police drove up and opened fire. Only 14-year-old son Leonard Bartholomew IV, who managed to escape under the bridge, got away unharmed.
The incident added on to the already 700 dead from the hurricane. In the years that followed, the city's police have been under heavy scrutiny, including a federal investigation, requested by Mayor Mitch Landrieu, into the New Orleans Police Department.