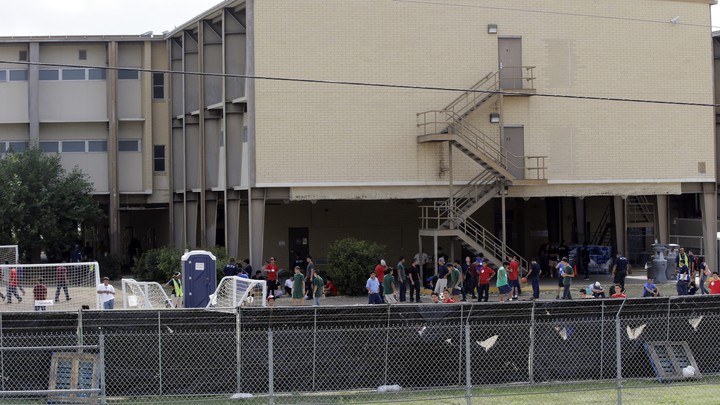 Updated on April 8 at 11:27 a.m. ET
James Keith, a spokesman for the Bexar County, Texas, sheriff, said two people are dead after an apparent murder-suicide at the U.S. Air Force Base in San Antonio.
Earlier, the department tweeted:
We have two dead at Lackland Air Force Base, deputies are still inside the building

— Bexar County Sheriff (@BexarCoSheriff) April 8, 2016
The base, which is in San Antonio, has a population of nearly 10,000.
We want to hear what you think about this article. Submit a letter to the editor or write to letters@theatlantic.com.