Carnival's About-Face on Cuban Americans
The cruise company has announced it will allow anyone to book cruises to the island.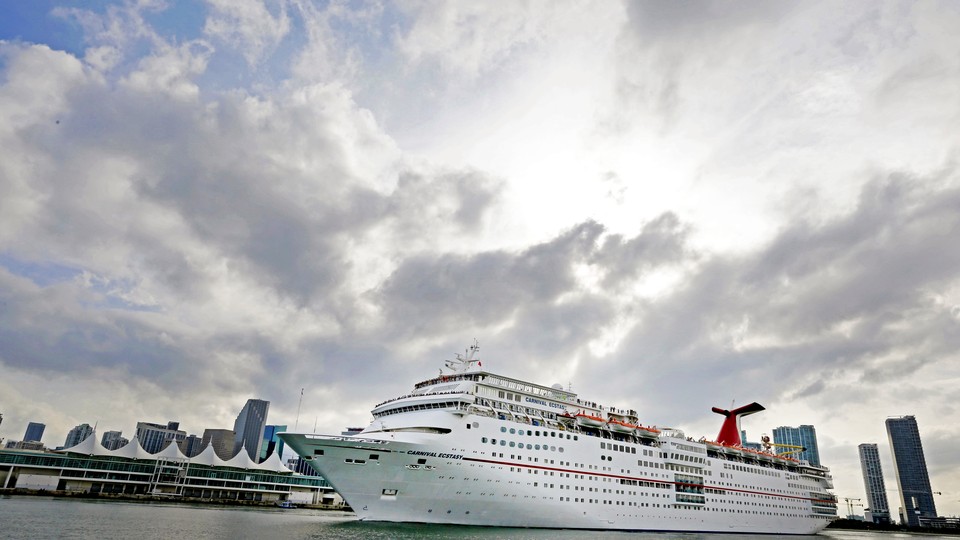 Carnival cruise lines announced Monday it would start allowing Cuban-Americans to sail to their native country days after being sued for discrimination. The company previously said it would adhere to a Cuban law, from the Cold War era, that allowed Cuban-Americans to only return by plane.
Francisco Marty, a Bay of Pigs veteran, filed a class-action lawsuit last Thursday against Carnival, saying the cruise line is discriminating against Americans born in Cuba. But Carnival called it "a Cuba decision," according to CNN, and not one the company has control over. It added that it would work with the Cuban government to change the regulation.
But on Monday, the company said it will allow anyone to book a cruise, "regardless of their country of origin."
"We want everyone to be able to go to Cuba with us," CEO Arnold Donald said in a statement.
Carnival's cruise to Cuba, which includes stops in Havana, Cienfuegos, and Santiago de Cuba, is the first in more than 50 years to depart the U.S. Carnival was the first cruise line approved by the Cuban government to sail to the island. Tickets start at $1,800.
As the United States and Cuba continue to normalize relations, flights and cruises to the communist-controlled island are gearing up to start. But there are still some challenges along the way.
When Secretary of State John Kerry visited Miami last week, he said Cuban-Americans have the right to travel and not adhere to a "discrimination policy" that is not in accordance to international law.
"The United States government will never support, never condone discrimination," Kerry told the Miami Herald. "And the Cuban government should not have the right to enforce on us a policy of discrimination against people who have the right to travel."
There is still a divide among Cuban-Americans, especially those in Miami, about whether the Obama administration should continue engaging the Cuban government.
This isn't the first time countries have limited travel based on nationality. After Tunisia said it wouldn't allow Israeli citizens to enter the country, Norwegian Cruise Line stopped port calls. Similarly, the U.S. criticized Kuwait Airways policy of not allowing Israeli citizens to fly from New York's John F. Kennedy Airport and London's Heathrow Airport.