The Final Legal Chapter of the BP Oil Spill
A federal judge formally approved a $20 billion settlement years after the worst offshore spill in American history.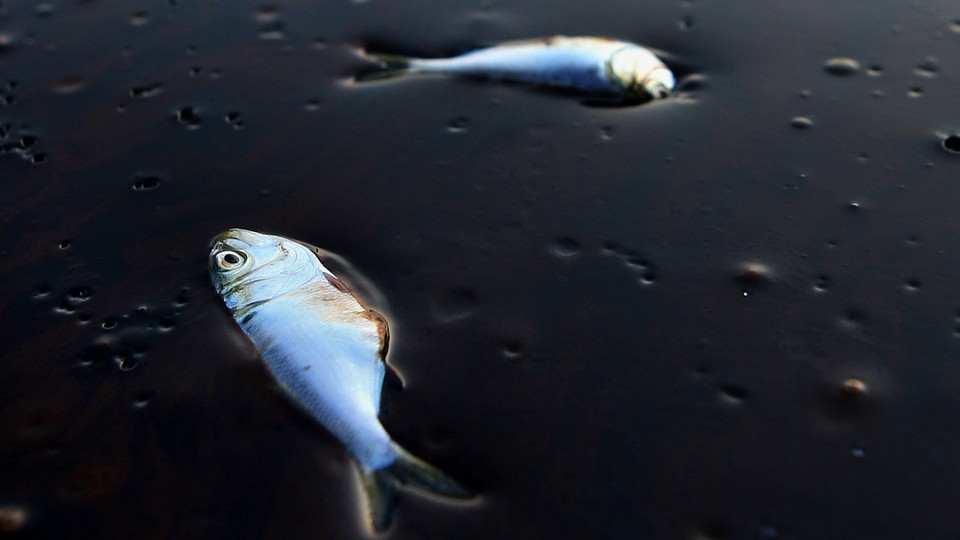 Nearly six years after hundreds of millions of gallons of oil started to gush into the Gulf of Mexico, creating the worst offshore oil spill in U.S. history, a federal judge has formally approved the largest environmental settlement in history, which was determined in July of last year.
BP will pay roughly $20 billion over the course of the next decade-and-a-half to local, federal, and state entities, including Louisiana, Alabama, Florida, Mississippi, and Texas. This payout is the last in a series that also includes settlements with businesses and residents upended by the 87-day disaster.
As the AP reported, BP claims that between settlements, clean-up efforts, and penalties, the company will pay more than $53 billion for the spill.
Monday's approval appears to be the beginning of the final chapter in the legal saga that followed the disaster. But, in addition to the financial impact of the spill and its still-unknown ecological ramifications, is the possibility that it could all happen again. As my colleague Clare Foran noted in 2014, BP's business ventures continue in the Gulf of Mexico and, as National Journal's Jason Plautz wrote last year, BP is anxious to prove that the area has fully recovered, despite a scientific consensus that would suggest otherwise.