America by Air: 'The Magnificent Tetons'
Editor's Note:
This article previously appeared in a different format as part of The Atlantic's Notes section, retired in 2021.
That's how a reader describes these mountains: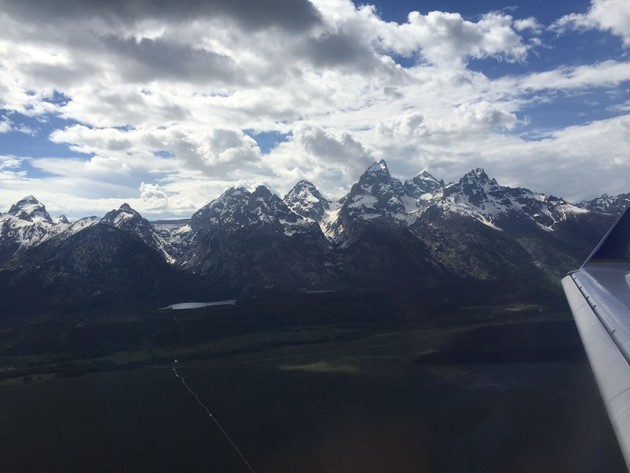 I took this photo with an iPhone 6 in June 2015 from a plane approaching Jackson airport in Jackson Hole, Wyoming. It is impossible to see these mountains from the air, or on the ground, and not be overwhelmed with their majesty and their beauty. It is tough to look at them and not constantly say "wow."
Or "sublime," as naturalist John Muir called the Tetons in his April 1898 Atlantic essay on Yellowstone Park, which neighbors Grand Teton National Park.