America by Air: Skipping the Surf
Editor's Note:
This article previously appeared in a different format as part of The Atlantic's Notes section, retired in 2021.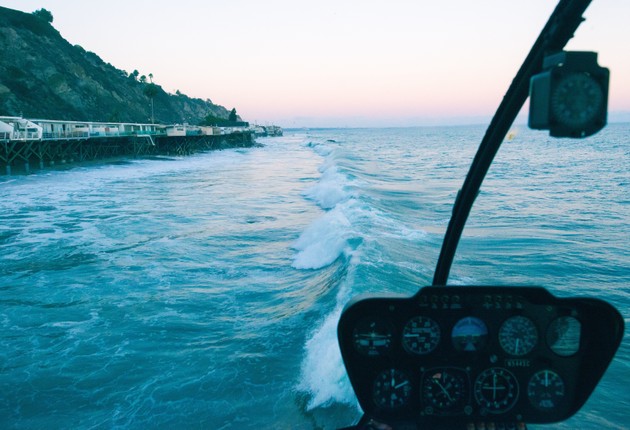 One of our submission guidelines reads, "Low-flying planes or other craft, from which you can see details on the ground, are ideal"—which this reader really took to heart:
I love your America by Air series. Here's a low pass over a breaking wave from a helicopter in Malibu, California.
Pass along your own aerial pic via hello@theatlantic.com, especially if you can add some turf to this reader's surf. How about a crop-duster?