America by Air: Keep on Truckee
Editor's Note:
This article previously appeared in a different format as part of The Atlantic's Notes section, retired in 2021.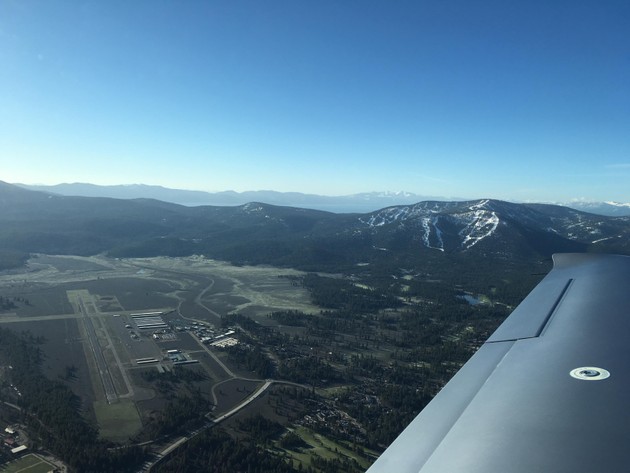 Yesterday reader Iain said hello@:
Here's another view from a Cirrus SR22, taken early this morning. This is Truckee, California, in the Sierra Nevada, just north of Lake Tahoe. The wonderful Truckee Airport, situated in the Martis Valley, is below me. Just left of the wing tip are the ski hills at Northstar, still with some snow on the runs. In the middle distance you can just see Lake Tahoe, and in the far distance above and left of Northstar are the ski runs at Heavenly, in South Lake Tahoe.

It's a tough balance to concentrate on a safe takeoff from Truckee airport while soaking in the breathtaking views on climb-out.
The only time I visited Tahoe was also the only time I ever had a flat tire—and by flat, I mean exploded: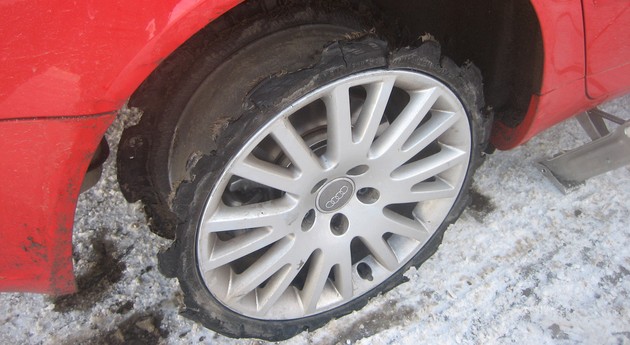 I saw the pieces fly high in the rearview mirror. Changing my friend's tire on a narrow, pitched road covered in ice and snow with a tiny jack wasn't the best way to spend the morning. But the rest of the visit was serene, as was the winter landscape: