America by Air: Blue, Blue Oahu
Editor's Note:
This article previously appeared in a different format as part of The Atlantic's Notes section, retired in 2021.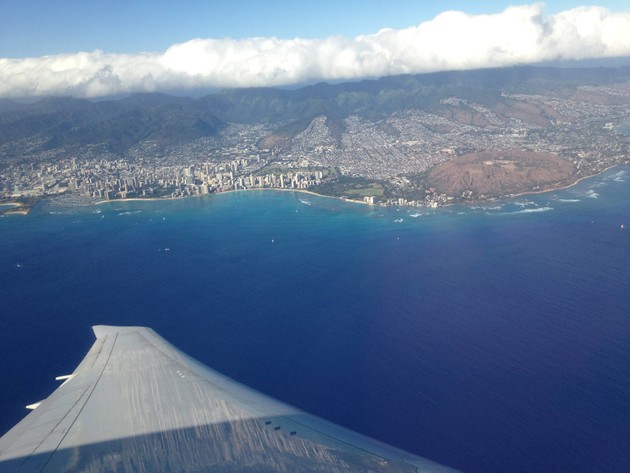 I want to go to there:
I took this photo of Oahu flying from Honolulu to Washington Dulles just a couple of weeks ago. You can see downtown Honolulu, Waikiki beach, Diamond Head State Monument, as well as the Ko'olau Range in the background. A clearer day would have resulted in a better shot of the mountains, but I think the water was captured nicely. I had been scuba diving a little over 24 hours before I took this photo in the Maunalua Bay (which you can make out a tiny part of on the right side of the photo, just east of Diamond Head) and the water really is as clear and blue as it looks here.