A Small Victory for Prosecutors in the Freddie Gray Case
Maryland's top court ruled that Officer William Porter, whose trial in Gray's death ended in a hung jury, must testify against five other defendants.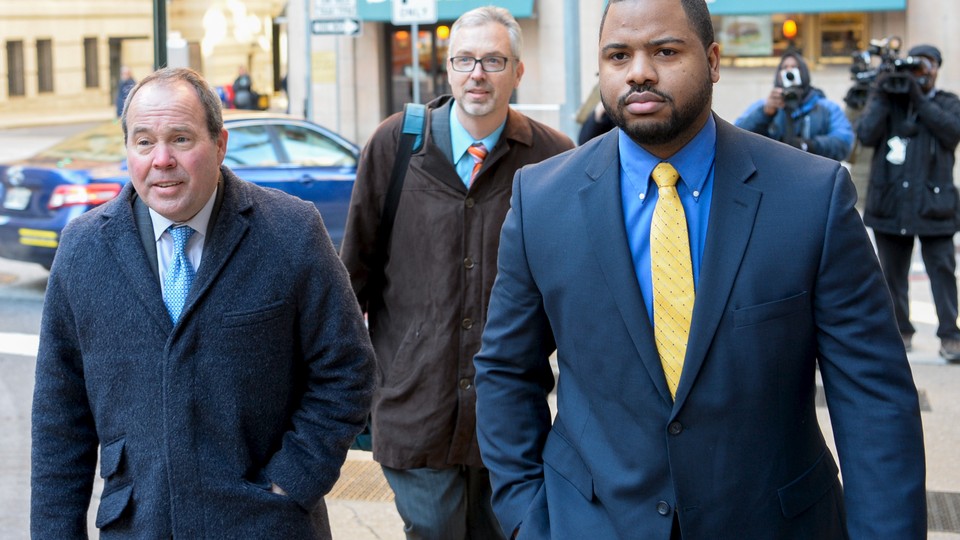 For the first time in a while, Marilyn Mosby had a good day in the Freddie Gray trial.
The Maryland Court of Appeals, the state's highest court, ruled Tuesday that Officer William Porter must testify against several other Baltimore cops charged with involvement in the 2015 death of Freddie Gray. The win for Mosby, the Baltimore city state's attorney, is essentially procedural, but it is a boon to her bid to convict the police officers involved in Gray's death.
Gray, 25, was arrested by Baltimore police on April 19, 2015, and put in a police van. By the time Gray was removed from the van about an hour later, his spine was nearly severed. After a week in a coma, Gray died, sparking widespread demonstrations and riots. Mosby, the local prosecutor, quickly announced charges against six officers, including depraved-heart murder against one of them.
The first to be tried was Porter. But Porter's trial ended in a hung jury in December, as a panel couldn't decide whether Porter was at fault. While prosecutors vowed to retry Porter, the decision sent the carefully choreographed prosecution off kilter. Prosecutors had hoped to convict Porter, then have him testify against the other officers, but with Porter's case still pending, his attorneys argued he should not be compelled to testify unless he was granted immunity, lest his testimony incriminate himself.
The Court of Appeals rejected that argument. It did so in terse orders that did not offer any explanation. The AP reports that a fuller opinion is forthcoming. Attorneys could appeal to the Supreme Court. Porter's testimony cannot be used against him in his own retrial. He, like the other five officers, has pleaded not guilty.