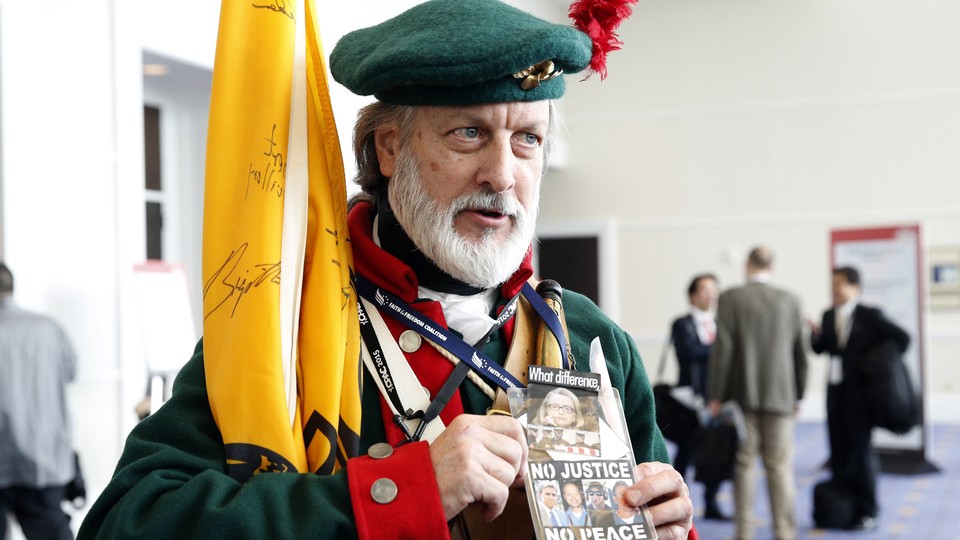 Editor's Note:
This article previously appeared in a different format as part of The Atlantic's Notes section, retired in 2021.
"We're gonna do a walk-out on Mr. Trumpster," —William Temple (pictured above), a Tea Party activist, on his plans to disrupt a speech by Donald Trump
"After infection, they become a viral factory," —Guo-Li Ming, a neurology professor, on brain stem cells infected with the Zika virus.
"What I'd want to say to my daughters? I'd want to tell them, 'Buzz off,'" —the mother of two daughters in their fifties, on getting too much help from her kids.
(Previous quotes from our sources here)