America by Air: Shimmering St. Helens
Editor's Note:
This article previously appeared in a different format as part of The Atlantic's Notes section, retired in 2021.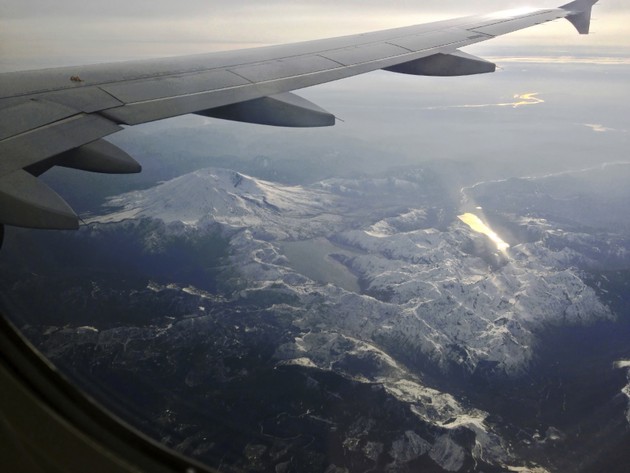 As our series starts to wind down, here's one of many mountain views emailed in by readers:
It's always a treat to fly between Southern California and Seattle, as it affords some spectacular views of the Sierras and the Cascade Range along the way (when clouds aren't in the way)!  This view of Mount St. Helens was taken in March 2014 on the southbound journey home.  Sadly I only had my phone with me at the time, but the low sun angle made for some cool highlights off the water and the wing. The new dome is just barely visible inside of the large crater.
Alan put together a great gallery last year of the 1980 eruption.