America by Air: A Tale of Two Windy Cities
Editor's Note:
This article previously appeared in a different format as part of The Atlantic's Notes section, retired in 2021.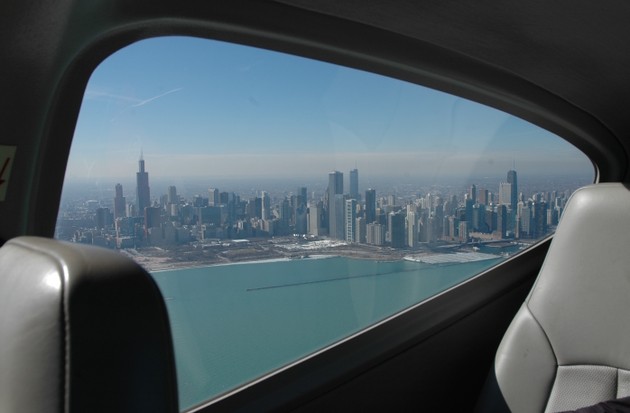 One of the best entries yet:
Here are a few photos I took during a trip up the Chicago Lakeshore Drive VFR corridor on St. Patrick's Day 2014. It had been a brutal winter with the Great Lakes nearly completely frozen in February. By mid-March, there were still ice floes crowding the southern shores of Lake Michigan. Brrr…  

The weather was clear and sunny, and it was a unique look at the Windy City on a clear and cold day. Flying at 1000ft-1200ft AGL right next to the Chicago Skyline and under the Class Bravo airspace for Chicago O'Hare (ORD) is always a special treat—one of the wonderful things about the U.S. general aviation system.

It's also eye-opening to fly over the industrial wastelands south of Chicago, past the centers of business and commerce, to the mansions and private golf courses north of the city lining the same lake. The distance of 20-30 miles on the same lakeshore can be worlds apart from an economic activity and wealth perspective.