America by Air: Tildes Over Texas
Editor's Note:
This article previously appeared in a different format as part of The Atlantic's Notes section, retired in 2021.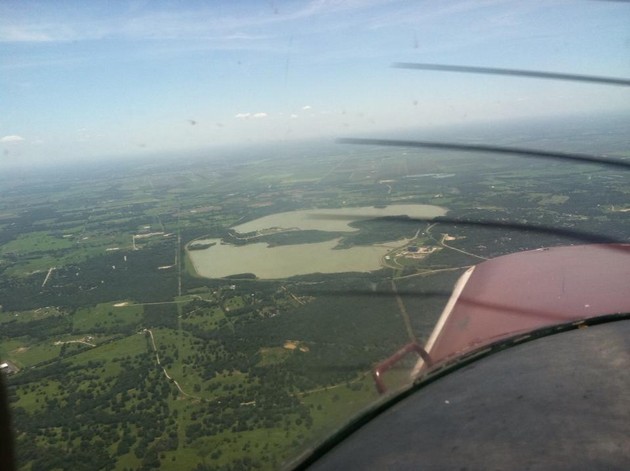 This reader gives us props:
I really enjoyed "How America Is Putting Itself Back Together," as well as your reader series on aerial photography, "America by Air," which is one of my new favorite things. As a private pilot, I've been dying to submit, so today I thought I'd drop a line and share what I have.  

Here's a photo of Lake Bryan I took flying over beautiful Bryan, Texas. I love shooting photographs over the cowling of my Cessna 152 because of the effect that the moving propeller creates in the lens, like drifting horizontal tildes [ ~ ] cutting into the frame. Of course, you can't see this effect with the naked eye, but it always shows up on a digital photo. As a Mexican-American pilot, I like to think of the tildes as benevolent latinate characters greeting me in the sky. Think Super Mario and those friendly clouds.