America by Air: Shadows From the Sky
Editor's Note:
This article previously appeared in a different format as part of The Atlantic's Notes section, retired in 2021.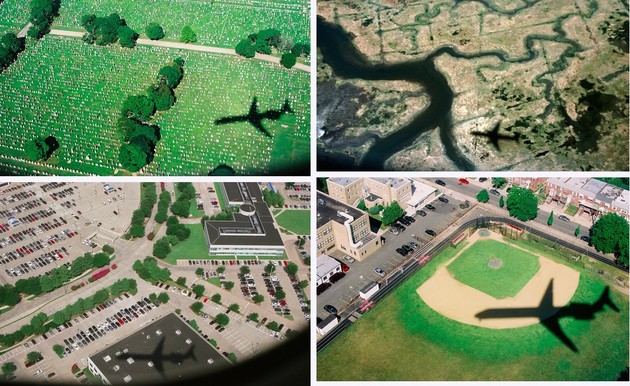 A reader and talented photographer, Matt Low, introduces a subgenre to our aerial photo feature:
I wanted to share some of the images I've been taking of elusive plane shadows from window seats. I make sure I alway sit on the shaded side of the plane to try and capture these.

During the 9/11 attacks, I lived just a few blocks away from the WTC on Duane Street, and I heard the first plane go overhead and crash into the tower. It took a while before I wasn't spooked by the doppler effect of a plane passing by. Taking these photos has been a cathartic process for me, even though I still find the sight of shadows of the planes over buildings fairly sinister.

Here's the photo gallery. All but #6 and #11 were taken over the U.S., mostly on approach to LGA or ORD, a trip I take a lot.
Above is a screenshot I took of Matt's gallery. If you have any similar shots of plane silhouettes, please send them our way: hello@theatlantic.com.