What We're Following This Afternoon
Editor's Note:
This article previously appeared in a different format as part of The Atlantic's Notes section, retired in 2021.
Responding to Zika: The White House is asking Congress for $1.8 billion to fight the virus that has been linked to certain birth defects. Zika, which along with the birth defect has been declared a global health emergency, is spreading rapidly across the Americas.
Rescued from the rubble: An 8-year-old girl was among four people found alive today in what's left of an apartment building in Tainan, Taiwan. Dozens of people are still missing after an earthquake hit the city early Saturday. The death toll stands at 38.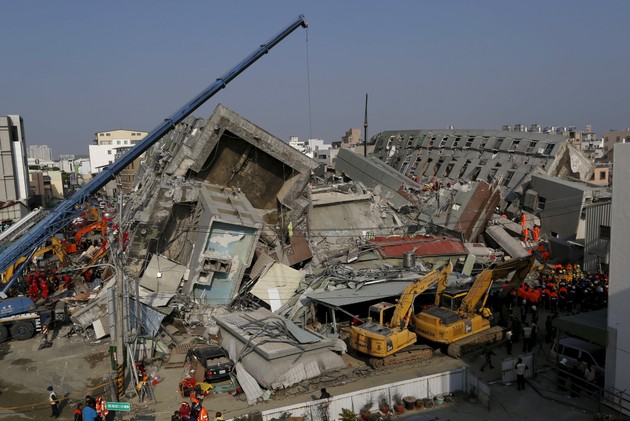 A blow to Facebook in India: Regulators have banned the company's Free Basics program and services like it that provide limited Internet access in developing countries. The Telecom Regulatory Authority of India said such services violate net neutrality. You can read our story here.
News from the morning here.