Welcome to the Next America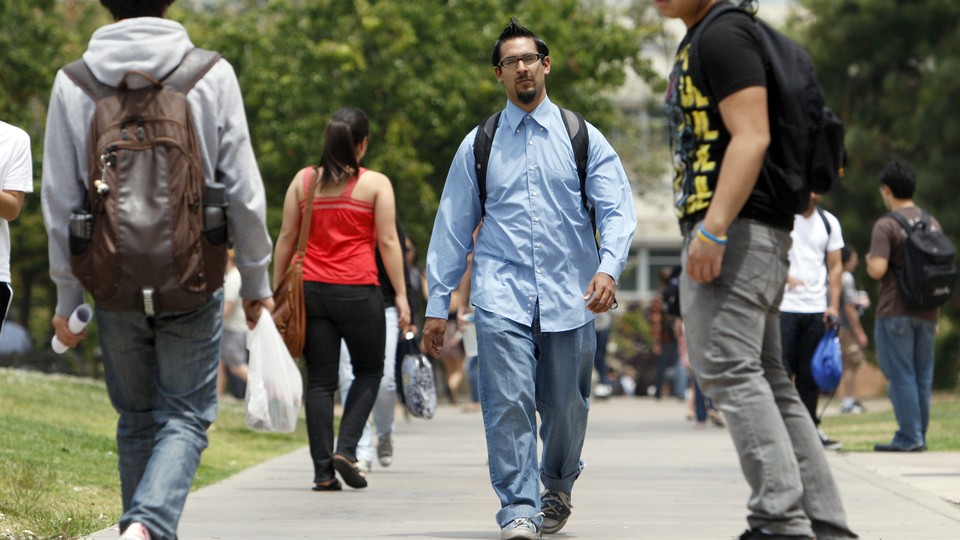 Editor's Note:
This article previously appeared in a different format as part of The Atlantic's Notes section, retired in 2021.
That the United States is losing its ethnic majority is now a familiar fact. The Census Bureau still dutifully updates the projected tipping point every few years, but the moment when most Americans will be people of color (as we'd consider them today, at least) should come sometime around 2042 or 2043.
Although the fact of this demographic transition is old news, its ramifications are still very much being worked out. "What will the new mainstream of America look like," Hua Hsu asked in The Atlantic in 2009, "and what ideas or values might it rally around?" At the time, my colleague Ta-Nehisi had similar questions about the demographic shift: "I'm not saying nothing will change," he wrote. "I'm just saying that we probably don't know what, or how."
Now we're starting to see. The racial and ethnic diversification of the U.S. is visibly in effect across the country, transforming homes, classrooms, businesses, street corners, and rippling out into the world.
The Next America team at National Journal has been covering this transformation in communities around the United States. They followed activists who "smuggled" into Tucson books that had been banned from the city's Mexican-American Studies curriculum. They traced the effects of the rise in black consumer spending in America, projected to reach $1.2 trillion in 2015. They visited communities scarred by a series of Immigrations and Customs Enforcement raids ten years earlier, and covered the legal plight of minors who've crossed the border unauthorized and unaccompanied.
You may notice those links all go to Atlantic stories. That's because as of today, Next America is a project of The Atlantic. With the team's arrival, we'll be significantly boosting our coverage of how the nation's demographic shift is playing out. Between Next America and our expanded politics and policy section, I think there's no better place to track the continued evolution of the American idea. But of course I'm biased. You can follow Next America coverage through Twitter and Facebook, and in all the places you usually find Atlantic stories.
Go to almost any elementary school classroom in the country and you'll see: In many ways, the next America is already here. And now, I'm delighted to say, Next America is right here, too.