Talking About Civic Engagement in America's Original Engaged Communities
The Chautauqua Institution is one of America's great centers for civil, cultural, and intellectual engagement. A talk about 21st-century American renewal, at a place whose history traces to a great 19th-century reform movement.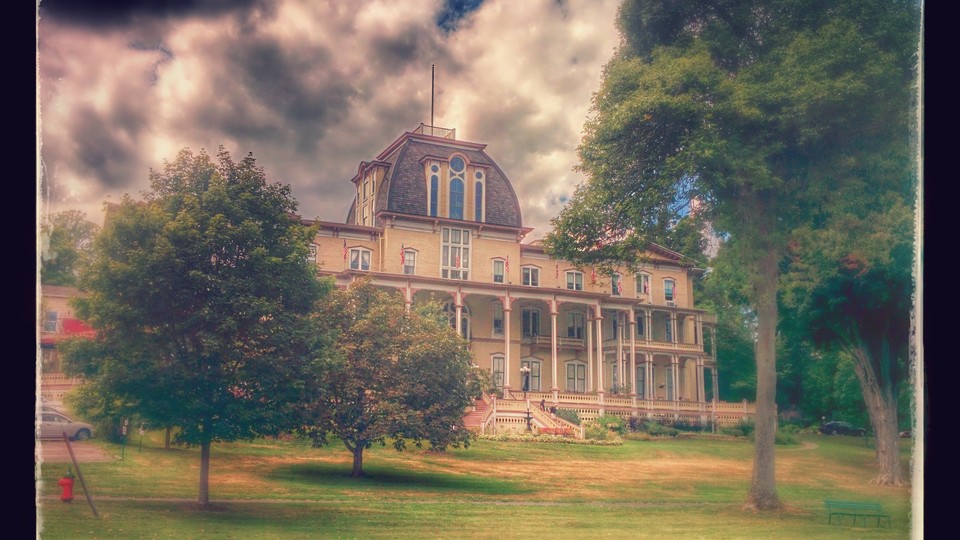 In the new March, 2016 issue of The Atlantic, Deb Fallows and I have articles about what we've seen in the past few years of "American Futures" travel and reporting across the country. Hers is here; mine is here; and a video of the two of us in Mississippi, plus other info, is here.
Last summer, in a session at the Chautauqua Institution, we gave a preview of the findings. Chautauqua is indeed one of the great institutions in American civic, cultural, and intellectual history—it's only 17 years younger than the Atlantic itself!  — and we were glad and honored to be part of their presentation. The official video of the talk is below.
***
After the talk, we went to another great New York institution, the Southern Tier Brewing company in nearby Lakewood.  A theme of this article is that the presence of craft breweries is a jokey-seeming but real indicator of entrepreneurial activity. Here we are confirming that view, with Matt Ewalt and Jordan Steves of the Chautauqua staff.