Super Bowl 50: An Upset Win for the Broncos
The Denver Broncos, led by quarterback Peyton Manning, triumphed over the Carolina Panthers.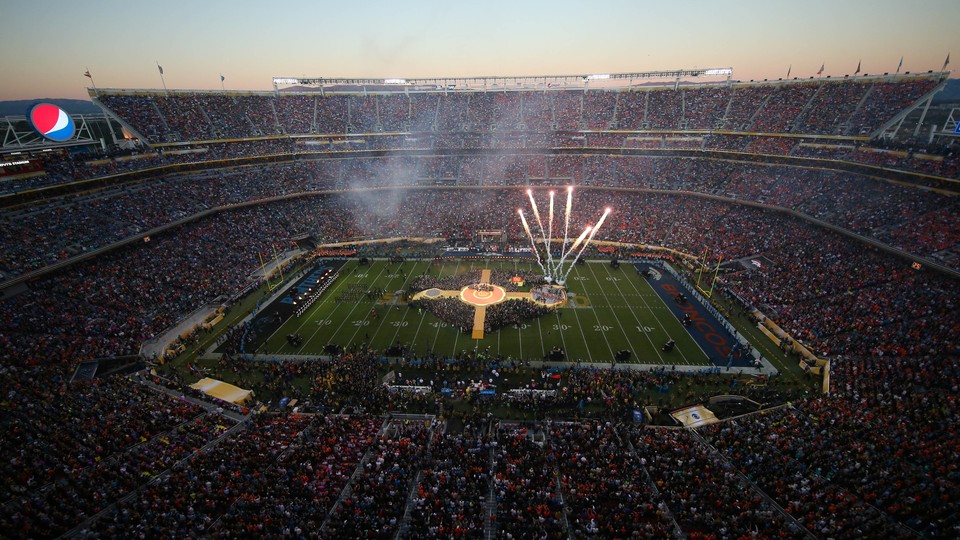 The Denver Broncos defeated the Carolina Panthers 24-10 to win the 50th Super Bowl on Sunday at Levi's Stadium in Santa Clara, California.
The Broncos scored first on a first-quarter field goal and held onto their lead throughout the game.
The win was the third Super Bowl victory for Denver. It was also the second for Denver quarterback Peyton Manning, who, at 39, is the oldest starting quarterback in Super Bowl history. Rumors swirled that this season would be his last.
The Broncos and Panthers have two of the best defenses in the National Football League. Carolina had the league's top offense this year, but they couldn't break through Denver's defense Sunday night. Carolina quarterback Cam Newton, who was responsible for nearly 80 percent of the Panthers' offensive scores this season and is a spritely 26 years old, got sacked seven times.
The game marked Newton's first Super Bowl appearance. The Panthers have never won a Super Bowl.
Denver linebacker Von Miller, whose sack of Newton in the first quarter gave the Broncos their first touchdown, was named MVP. Denver wide receiver Jordan Norwood set a Super Bowl record with his 61-yard punt return in the first half.
This year's halftime show featured performances by Coldplay, Beyonce, and Bruno Mars. Chris Martin let loose—did you see those knees?—with the band's popular "Viva La Vida and "Paradise;" a sunglasses-wearing Mars rocked out to "Uptown Funk;" and Beyonce performed "Formation," released only a day ago in a surprise announcement.
And then there were the commercials, which this year reached a record-high cost of $5 million for 30 seconds, according to CNBC. Helen Mirren delivered a very British PSA against drunk driving for Budweiser. Christopher Walken in a closet served as a fantastic pun—"Walken" closet, get it?—for Kia. Prius may or may not have suggested robbing a bank. Grown-up Super Bowl babies harmonized with Seal in a pretty adorable NFL ad. Mountain Dew's PuppyMonkeyBaby provided nightmare fuel for millions.
Manning said Sunday he would take some time to reflect before making an announcement about what's next for him.
"It's very special," he said of the win. "This game is much like this season has been. It tested our toughness, our resilience, our unselfishness."