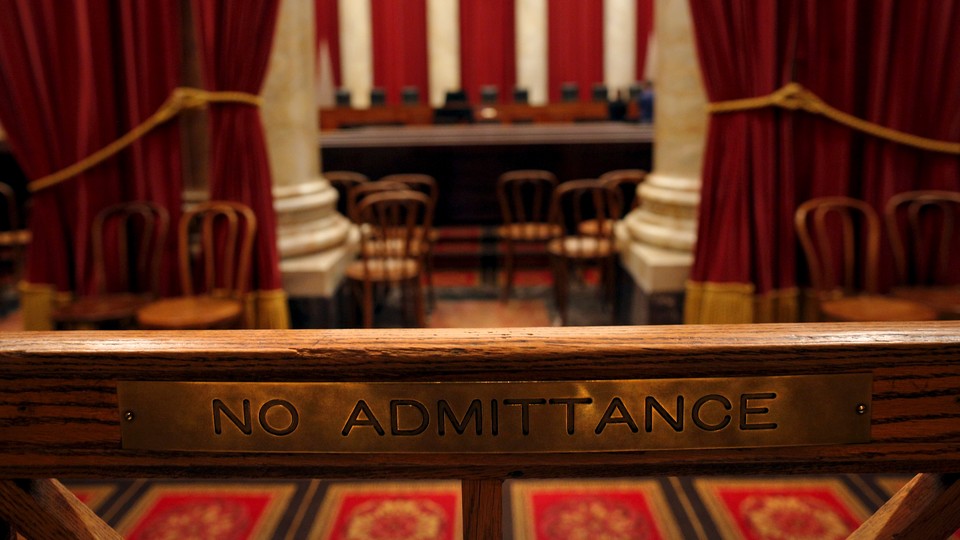 Editor's Note:
This article previously appeared in a different format as part of The Atlantic's Notes section, retired in 2021.
"Absolutely not. … We won't let our guys vote," —a conservative consultant on whether the Senate would confirm President Obama's Supreme Court nominee.
"They have to beg and plead and buy coffee for colleagues a million times before anyone associates their expertise with their name," —Kate Clancy, an anthropology professor, on her female scientist peers.
"There's whole books now on visualizing your life by writing your obituary. I just think that's weird," —Heather Lende, an obituarist in rural Alaska.
(Previous quotes from our sources here)