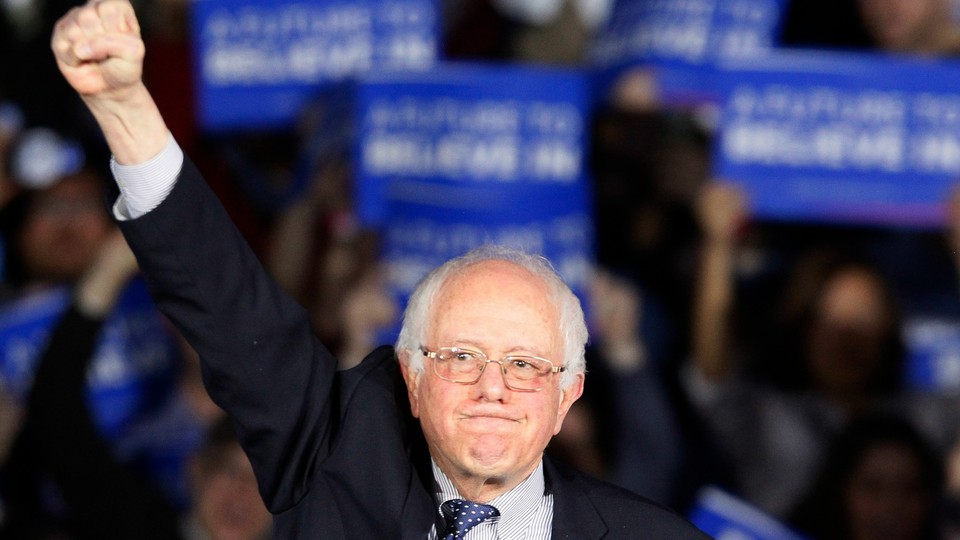 Editor's Note:
This article previously appeared in a different format as part of The Atlantic's Notes section, retired in 2021.
"All right, nothing else is coming off," —Bernie Sanders (pictured above), Democratic presidential candidate, after taking off his jacket at a campaign stop.
"I've got a third-degree Bern!"
"I'm lit on fire right now! I've got the Bern so bad!"
"Bernie's an arsonist!" —Sam Richardson, Greg Smith, and Daniel Pontoh, who feel the Bern for Sanders.
"When you use a picture like that for so long, it's not a person anymore; it's just pixels," —Jeff Seideman, who studies image processing, on the Playboy centerfold photo frequently used in imaging research.
(Previous quotes from our sources here)