Editor's Note:
This article previously appeared in a different format as part of The Atlantic's Notes section, retired in 2021.
The ongoing theme in this thread involves "hastening the inevitable." That is, speeding the transition from the very noisy, extremely polluting two-stroke gasoline engines that have been outlawed in most uses except leafblowers and other lawn equipment, to the rapidly improving, much quieter, dramatically less polluting electric models. For past discussion see this (about the new models) and this (about why Jakarta, Manila, Phnom Penh, etc are outlawing, as too dirty, engines still used in the U.S.)
Now the city of Los Angeles has decided to hasten the inevitable, with a trade-in program from the leading Stihl company, of old blowers for new ones. Here's the announcement from Mayor Eric Garcetti's office: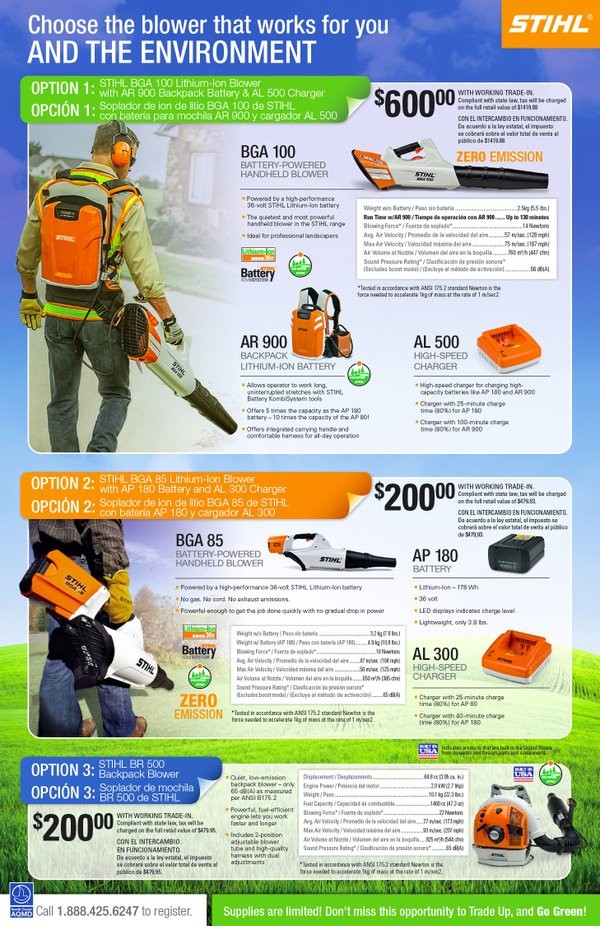 ***
By chance two weeks ago in Los Angeles I watched Mayor Garcetti, with Jack Dangermond of the Esri company (whom I describe in my current cover story), and they announced a new map-based, open-data initiative for the city. It is called GeoHub and is available here. Miguel Helft has an interesting Forbes story about the announcement, the initiative, and the participants.
Here were Dangermond (speaking) and Garcetti (seated) at the announcement last month, in a city-sponsored startup-incubator site in Los Angeles's "Arts District."