'Insult to Homicide': Cleveland Sues Tamir Rice's Family for Ambulance Fees
The city has filed a suit demanding $500 in payment for emergency treatment for the boy after a police officer fatally shot him.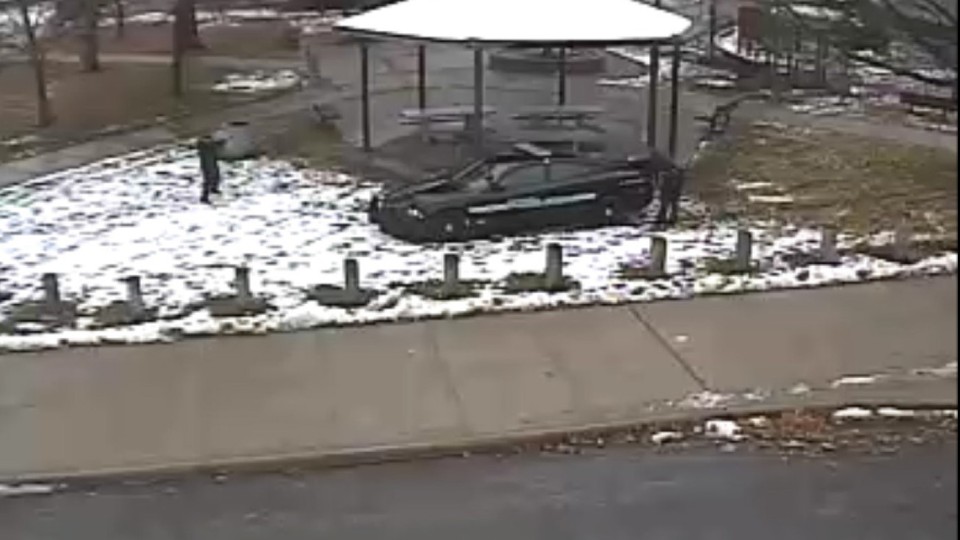 Updated on February 11 at 2:34 p.m.
What's more outrageous than having a police officer shoot an unarmed 12-year-old, failing to provide medical care, keeping his family forcibly from the scene, and then declining to indict the officer for the death? In most cases, little. But the city of Cleveland has found a way: It is suing Tamir Rice's family for not paying the ambulance bill after a Cleveland cop shot and killed the boy in November 2014.
As the Scene reports, Cleveland has filed a claim in probate court, seeking $500 from Rice's estate to pay for emergency medical services rendered after Officer Timothy Loehmann fatally shot the boy. The charge is especially galling because Loehmann and another officer apparently had no training or equipment to provide aid to Rice after they shot him. They did nothing for four minutes until an FBI agent who happened to be nearby took over.
"The callousness, insensitivity, and poor judgment required for the city to send a bill—its own police officers having slain 12-year-old Tamir—is breathtaking," Subodh Chandra, a Rice family attorney, said in a statement. "This adds insult to homicide."
On Thursday, Mayor Frank Jackson apologized for any pain caused by the suit and bill, which he attributed to a clerical error. He said the Rice family was never sent the preliminary bill, and the claim should have been made to the family's insurance provider. The city says it has withdrawn the claim.
Yet this is not even the first moment the city has done such a thing. In March, Jackson apologized for language that Cleveland had used in a brief that blamed Rice for causing his own death by "failure ... to exercise due care to avoid injury." Jackson called the language insensitive, but said it had been used to preserve the city's legal defenses. That seems to cut straight to the heart of the matter: While Cuyahoga County Prosecutor Timothy McGinty failed to indict Loehmann in the case, it seems telling the wording in the brief is so inflammatory to a lay public the mayor felt compelled to apologize.
Despite the criminal case against Loehmann ending without indictment, Rice's family has filed a civil lawsuit. The city paid out more than $10 million to victims of police brutality between 2004 and 2014.
It's hard to know just how common it is for a city to bill the family of a victim of police violence. In one similar case in 2012, the city of New York billed Laverne Dobbinson $710 for a dent in a police car. The car struck and killed her son Tamon Robinson; an officer was chasing him after spotting him trying to steal pavers. After public backlash, a law firm collecting the debt dropped its effort. A New York Police Department spokesman told The New York Times, "We don't know any instance where we send letters like that. I'm not sure how it came out."
Just this week, a Chicago officer filed a suit requesting $10 million in damages from the estate of Quintonio LeGrier, a college student he shot and killed on December 26.
But asking Rice's family to pay for expenses after police shot him is reminiscent of little so much as "bullet fees," charges reportedly issued by repressive governments after executions. In 2009, for instance, The Wall Street Journal reported the family of a young man shot during protests in Tehran was being asked to pay $3,000 to retrieve his body, as compensation for the bullet used by Iranian security forces to kill him. It's also been widely reported the Chinese government charged a bullet fee to the families of people it executed. Those regimes are hardly seem like the model the Forest City wants to follow—even if its police has a similar track record of excessive violence.
---
Related Videos