The Mystery of the $63-Million Lotto Ticket
On the last day to claim the California Lottery jackpot, one man says he's already won. Now he's suing.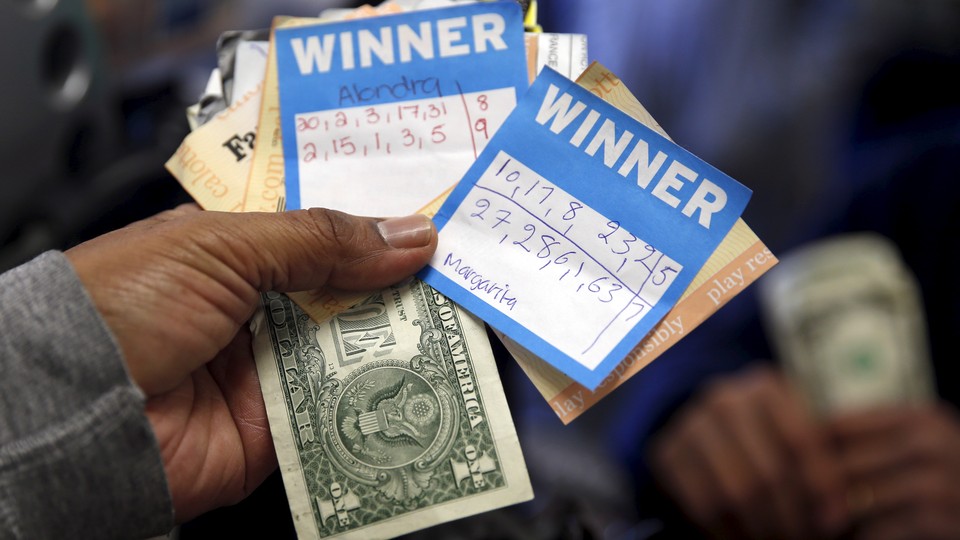 People of California, check your couch cushions and the pockets of that coat you wore that one night, because no one has claimed the $63-million lottery jackpot. At 5 p.m. today, if no one steps forward with the winning numbers, 1-16-30-33-46, and Mega number of 24, then no one wins.
Except, someone has already claimed the jackpot. Brandy Milliner of Los Angeles County has even filed a lawsuit against the the California Lottery alleging a conspiracy.
The winning SuperLotto Plus ticket was sold on August 8 at a 7-Eleven in Chatsworth, California. Milliner said he bought that ticket, mailed it in as proof, then received a letter congratulating him and said he'd have his check in couple months. Instead of becoming California's newest millionaire, Milliner said lotto officials told him in January that the ticket was "too damaged to be reconstructed," the Los Angeles Times reported. On top of that, Milliner says the lottery commission won't send him back his ticket, which he believes they destroyed to cover their tracks.
"The last-minute timing of this is suspicious," a lottery spokesman told the Times.
Local TV station KTLA has a photo of Milliner's ticket. It is indeed damaged beyond recognition. Even the clerk at the 7-Eleven where the winning ticket was sold seemed dubious of Milliner's claim.
"You can't even read the barcode," the clerk told KTLA.
Barring an 11th-hour miracle, it seems no one will win. If that happens, it'll be California's largest unclaimed jackpot ever. But under lottery rules, if no one has claimed the jackpot after 180 days, the money goes to California's public schools.