America by Air: JFK, Rockaway ...
Editor's Note:
This article previously appeared in a different format as part of The Atlantic's Notes section, retired in 2021.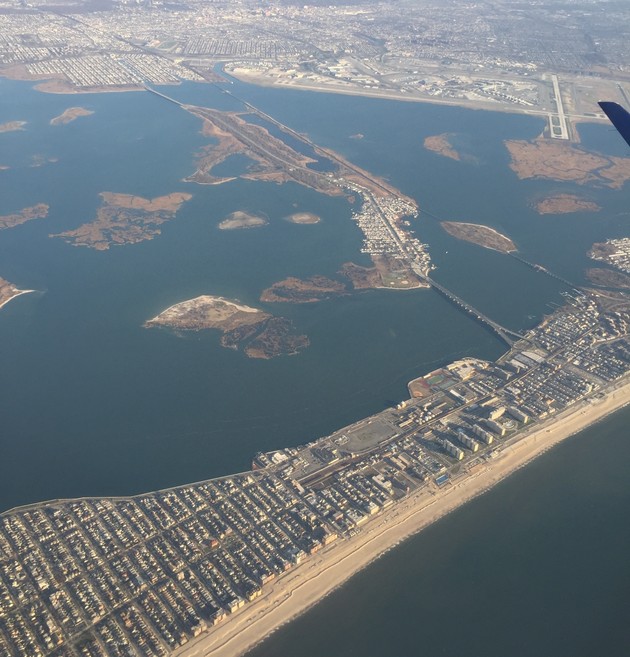 Our reader Anoop took this photo "flying over JFK in November," with the Rockaways in the foreground. Some quick history of the airport:
It was built to relieve LaGuardia Airport, which was overcrowded soon after opening in 1939. Construction began in 1943, and about $60 million was initially spent of governmental funding, but only 1,000 acres (400 ha) of land on the site of the Idlewild Golf Course were earmarked for use. In March 1948 the New York City Council changed the name to New York International Airport, Anderson Field, but the common name was "Idlewild" until 1963. The airport was renamed John F. Kennedy International Airport on December 24, 1963, a month after the assassination of President John F. Kennedy.