America by Air: Hats Off to Hood
Editor's Note:
This article previously appeared in a different format as part of The Atlantic's Notes section, retired in 2021.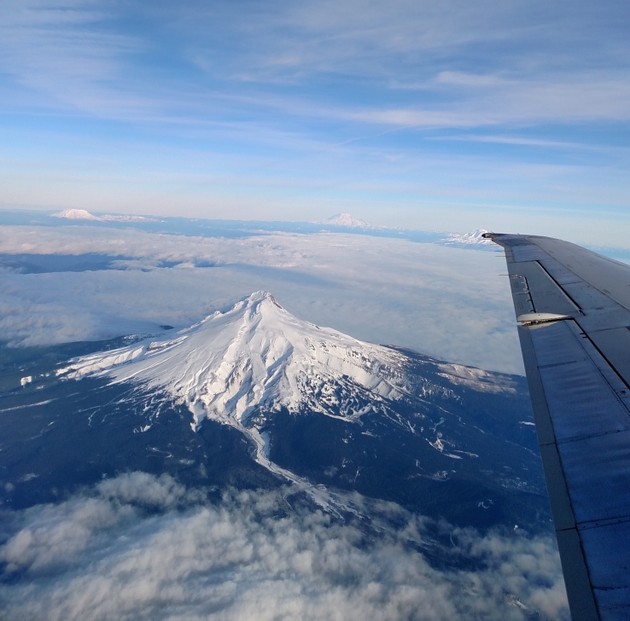 Our social media fellow, Rosa, adds a gorgeous shot to the series (which you can still contribute to):
This is Mt. Hood in January 2015, seen from the south on a flight departing Portland, Oregon. There is less snow than there should be for January, and you can see a dark spot on the right near the summit where volcanic activity is melting the snow. Mt. St. Helens, Mt. Rainier, and Mt. Adams are all visible in the background (Mt. Adams at the very tip of the wing).
I was lucky to get plenty of powder when I skied at Mount Hood Meadows with my brother in late December. And according to this report from Friday on a winter storm, things are looking good for Hood:
The fresh batch of snow is good news in northwest Oregon, where a once-robust snowpack dropped below normal in the Central Cascades and Mount Hood following February's stretch of warm weather. Central Cascade snow-water equivalent was 85 percent of normal and Mount Hood 81 percent of normal as of Feb. 19. The influx of snow should bounce that number closer to 100 percent, where it has been most of the season.