America by Air: Descending Into D.C.
Editor's Note:
This article previously appeared in a different format as part of The Atlantic's Notes section, retired in 2021.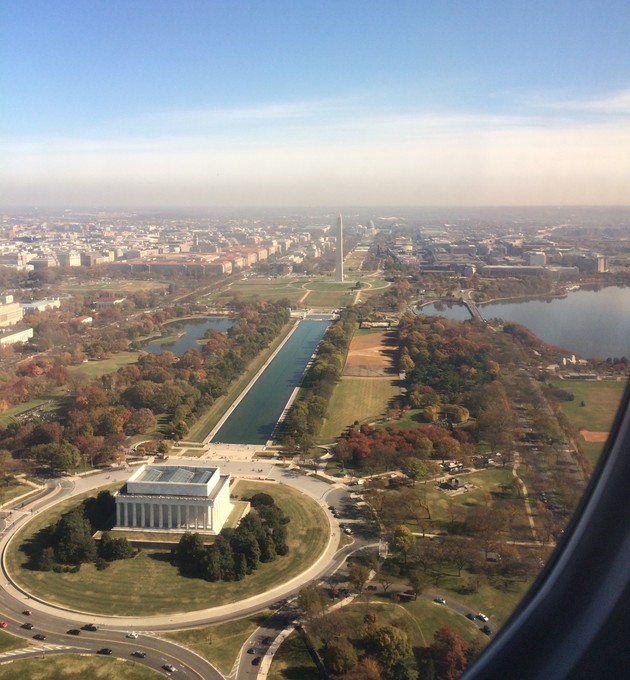 From a 2nd lieutenant in the Marine Corps:
This photo was taken on November 11, 2014, when I was arriving at Reagan National (DCA) from Boston (BOS). It had been a great trip, visiting such a historic town with a close military friend on Veterans Day. As I looked out the window during the final descent, I realized I picked the right side of the plane to see a stunning view of the nation's capital. I pulled out my phone just in time to capture this view of the Lincoln Memorial, Washington Memorial, Reflecting Pool, White House (barely), Capitol Building, and the rest of the National Mall.
The Watergate, where The Atlantic is headquartered, is just out of frame.