America by Air: 'Badlands Moonscape'
Editor's Note:
This article previously appeared in a different format as part of The Atlantic's Notes section, retired in 2021.
That's how our reader, Adam Feiges, describes this spooky view over South Dakota: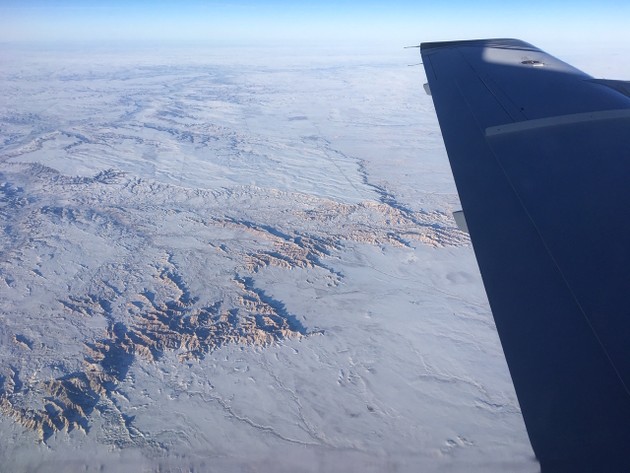 The badlands also get a mention in Jim's cover story, when he's describing the advantages of seeing the country from a low-altitude plane:
As you cross South Dakota from east to west, from the big city of Sioux Falls at the Iowa and Minnesota borders toward Rapid City and the Black Hills and beyond, you can see the terrain change sharply. In the East River portion of the state, between Sioux Falls and the Missouri, you see flat, well-watered farmlands and small farming towns. Then past Pierre you reach West River, with rough, dry badlands, some grazing cattle, and very few structures. Everyone who has looked at a map "knows" about the effect of topography and rainfall, but it means something different as it unfolds below you, like a real-world Google Earth.