The Rescue of 17 Workers Trapped in a Salt Mine in Upstate New York
The last of the workers stuck in an elevator Wednesday night while descending to the floor of the Cayuga Rock Salt Mine were rescued Thursday morning.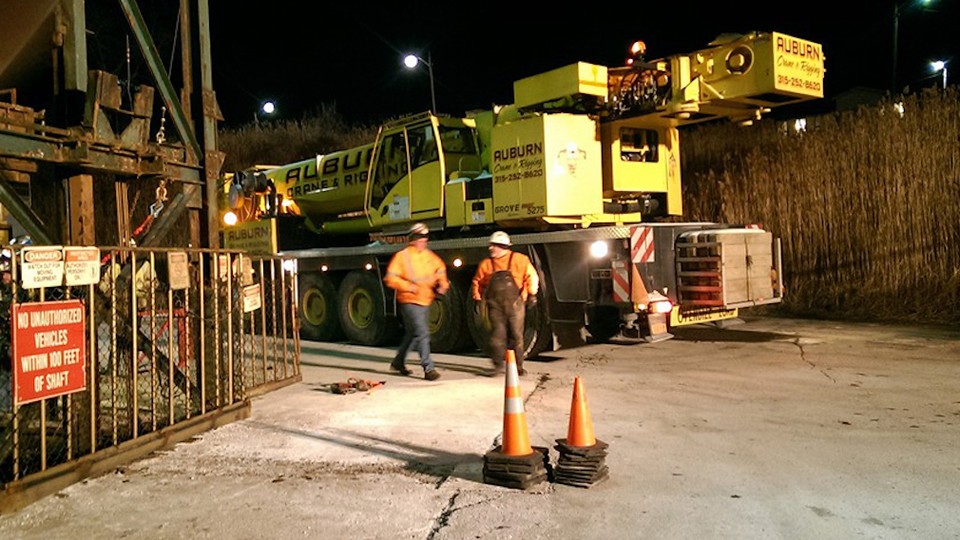 That's the tweet announcing the rescue of 17 miners stuck for 10 hours in an elevator at the Cayuga Rock Salt Mine in Lansing, New York.
Mark Klein, a spokesman for Cargill Inc., which owns the mine, said the last two miners were brought to the surface by a crane at about 8:30 a.m. None of the miners were in danger, he said, according to The Associated Press.
The miners became stuck 900 feet underground while descending in the elevator to the floor of the mine to begin their shift at around 10 p.m. Wednesday.
Emergency officials from Tompkins County were able to communicate with the trapped miners, the county said, and send them blankets and other supplies for the night.
The mine, which is north of Ithaca, New York, has been in operation since 1922. It produces about 2 million tons of road salt that is shipped to more than 1,500 locations throughout the Northeast, Cargill says.
The Cayuga facility also has one of the best records in the mining industry, Cargill says. It "celebrated 5 years with no Lost Time Accidents in late March and has now gone over 1900 days without Lost Time Accident. That equates to over 2,038,000 safe work hours."