Powerball Jackpot: We Have 3 Winners
The winning tickets were bought in California, Florida, and Tennessee.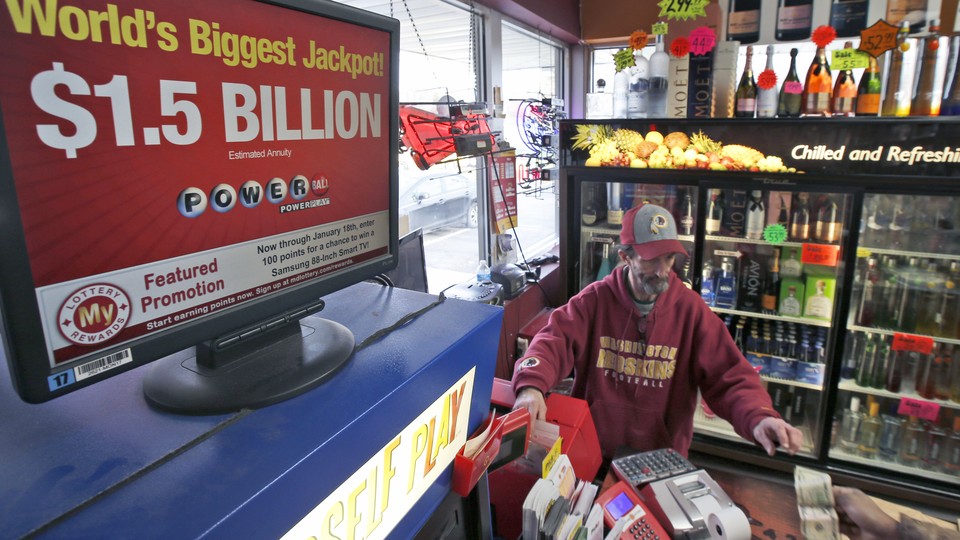 The odds may have been slim to none, but there are at least three big winners for the $1.5 billion Powerball jackpot that was announced Wednesday night.
The winning combination was 4-8-19-27-34; the Powerball number, 10. The winning tickets were bought in California, Florida, and Tennessee.
The ticket in California was sold in Chino Hills, the California Lottery announced at 11:13 p.m. Wednesday night, 14 minutes after the drawing. Results from other states are yet to be announced.
The winners will split the jackpot, which stood Wednesday at $1.568 billion. They can take their earnings either as an annuity or as a lump-sum payment, which would be worth slightly less, and which on Wednesday stood at $983.5 million.
Had there been no winners on Wednesday, the jackpot would have grown to $2 billion—and, possibly, more stories about how the prospects of winning were lower than getting hit by a meteor.
Smaller, and we're talking relatively here, prizes were won in other states. Tickets were sold in Arizona, Florida, Iowa, North Carolina, New Jersey, Tennessee, and Texas that had five matching "Power Play" numbers. Those winners will take home $2 million each. Million-dollar winning tickets were sold in several other states.
The jackpot began at $40 million on November 4. The prize kept growing because no one matched all six numbers in 19 straight drawings. The odds of winning the jackpot were one-in-292-million—so slim, The New York Times headlined its story: "You Will Not Win the Powerball Jackpot." Here's how it described the odds:
If you printed out the name of every United States resident on individual pieces of paper, put them in a giant bowl and selected one at random, the odds of picking President Obama are not far from the odds of winning the Powerball.
And Andy Kiersz, a reporter at Business Insider, conducted a thought experiment of what it would be like if one bought all possible 292 million Powerball combinations:
At $2 for each ticket, then, it would be possible to buy every possible ticket for $584,402,676. As a journalist, I don't have that much money sitting around, but either a consortium of a few million Americans or a large and wealthy institution like a bank could conceivably assemble that level of cash.
That plan, he pointed out, would only work if there was a single winner:
That would mean splitting the jackpot two or more ways with other players, which would be absolutely devastating to our plan. A  cash-prize jackpot split two ways would give us $465 million before taxes. Adding in the fixed prizes, we get a total of about $558 million in winnings, which is now less than the ticket costs of about $584 million, leaving us with a loss of nearly $26 million.
And, as my colleague Marina Koren reported in our Notes section in a story headlined "The Tragedies Far More Likely to Hit Than Your Powerball Number," all this talk of odds was "very depressing." She added:
That's probably not what the winners of the Powerball jackpot are thinking on Thursday morning.