The Tragedies Far More Likely to Hit Than Your Powerball Number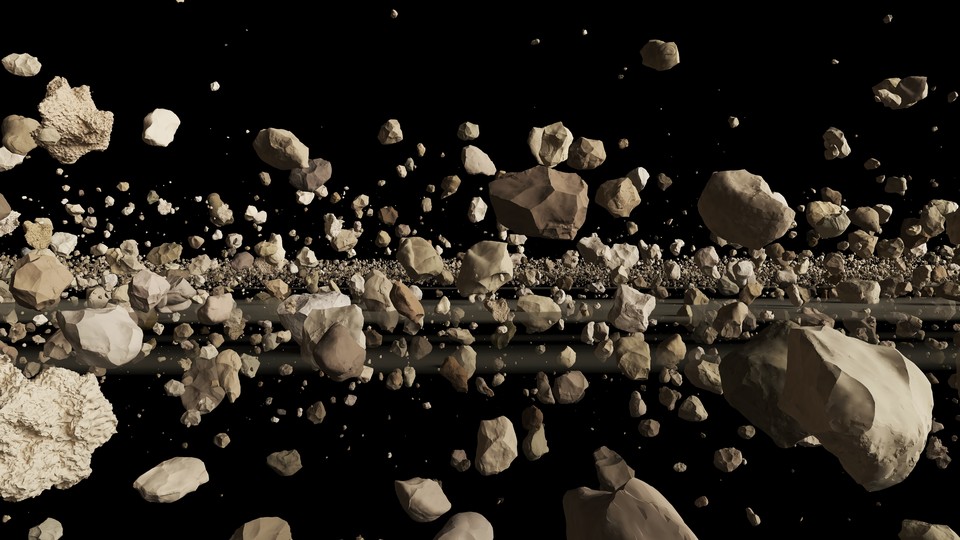 Editor's Note:
This article previously appeared in a different format as part of The Atlantic's Notes section, retired in 2021.
Did you buy a Powerball ticket this week? Great! You're not going to win.
That's been the message to Americans across the country as the jackpot for the multi-state lottery has grown and grown in the last few months, reaching a whopping $1.5 billion, making it the largest-ever U.S. lottery prize. Players have been reminded, over and over again, that their odds of winning are 1 in 292.2 million. The Wall Street Journal's Ana Becker has created a great graphic to drive that point home: a giant wall of tiny, tiny squares representing your tiny, tiny chances. It's all very depressing.
What's also depressing is that Americans' chances of scoring the Powerball jackpot are considerably smaller than their chances of doing something much less pleasant in any given year, like:
Dying from an asteroid impact: 1 in 74.8 million
Dying in an earthquake: 1 in 14.7 million
Dying in a flood: 1 in 12.5 million
Getting bitten by a dog: 1 in 9.2 million
Being attacked by a shark: 1 in 1.6 million
Being struck by lightning: 1 in 1.2 million
Dying in a car accident: 1 in 37,028
And dying of gun violence: 1 in 28,153
So, playing the Powerball is pretty foolish. But as Ian wrote earlier this week, the game lets the public engage in a collective experience—like a concert or a sports match—involving "the weird majesty of mathematics," for just two bucks a pop.
The latest Powerball jackpot started out at $40 million on November 4. Players can win smaller cash prizes by matching some of the numbers drawn, but the jackpot winner must match all five white balls (randomly selected a drum of 69 balls) and the red Powerball (drawn from a drum of 26 ). No one has matched all six numbers in 19 straight drawings since November, so the prize kept growing.
The latest drawing is tonight. If there's no winner, the pot will balloon further, and America will wait with bated breath until the next drawing, on Saturday.